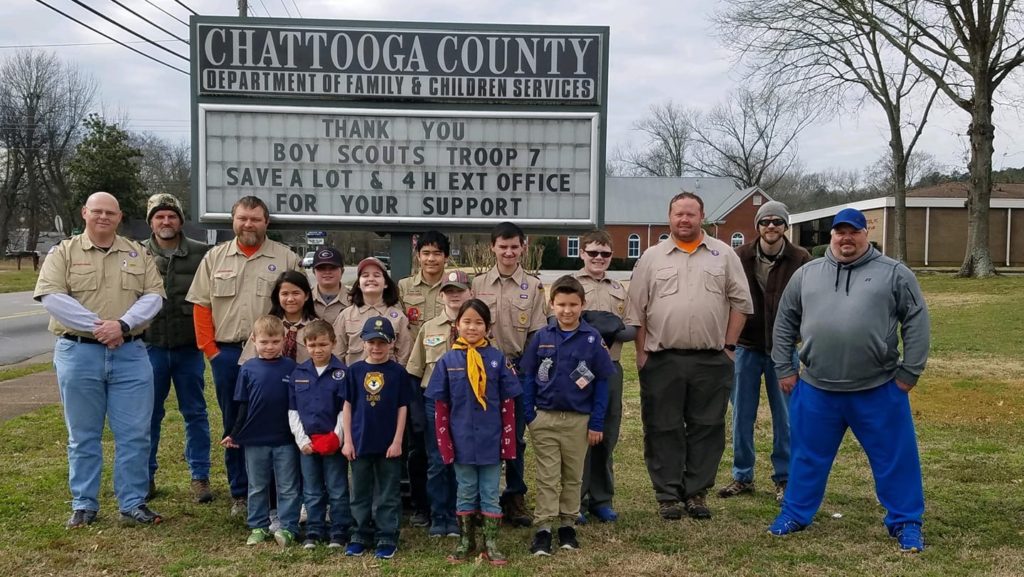 Scouts were busy this weekend!
Saturday the Chattooga County Cub and Boy Scouts finished up their annual Scouting for Food. Almost 1000 pounds of food was collected for the county's food bank.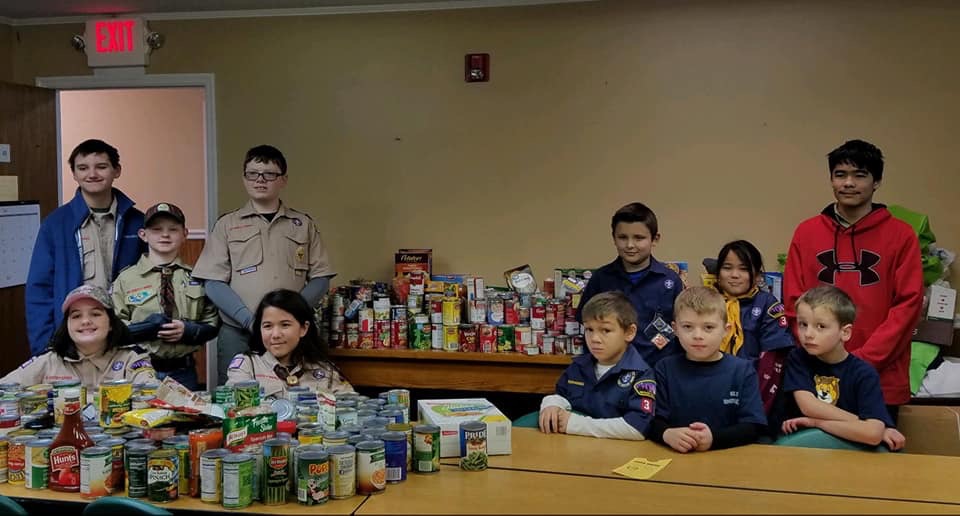 On Sunday, Cub Scouts and Boy Scouts from Chattooga County observed Scout Sunday at
Summerville First United Methodist Church.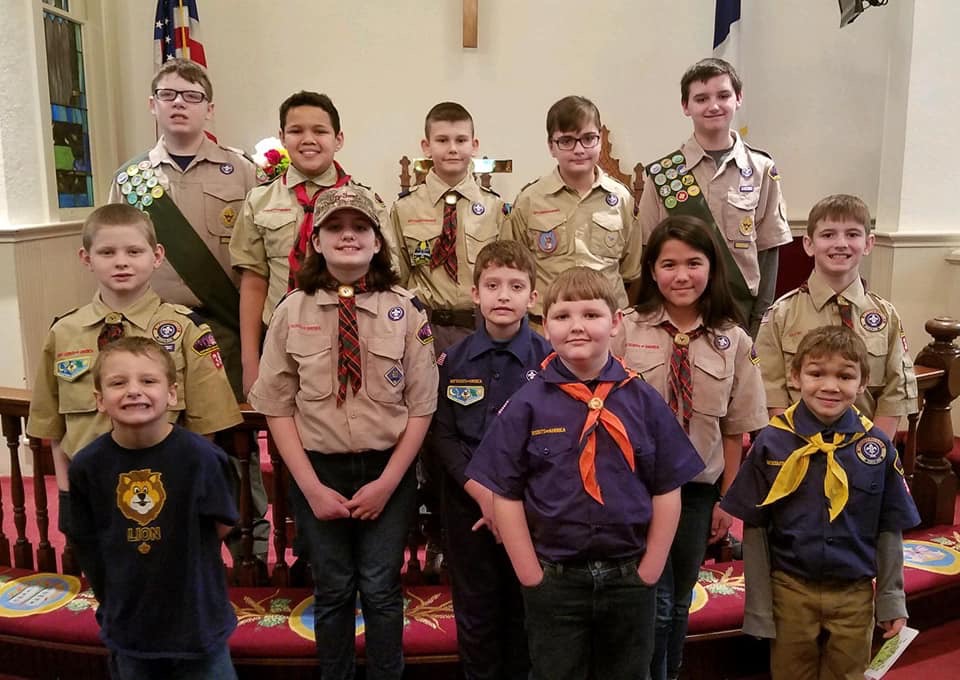 The Boy Scouts of America was founded by William D. Boyce on February 8, 1910, and the first Scout Sunday was held in 1914. Scouts observe Scout Sunday in February each year, obeying the last point in the Scout Law: a Scout is Reverent, and their promise of the Scout Oath, duty to God.
Scout Oath
On my honor I will do my best to do my duty to God and my country and to obey the Scout Law; to help other people at all times; to keep myself physically strong, mentally awake, and morally straight.