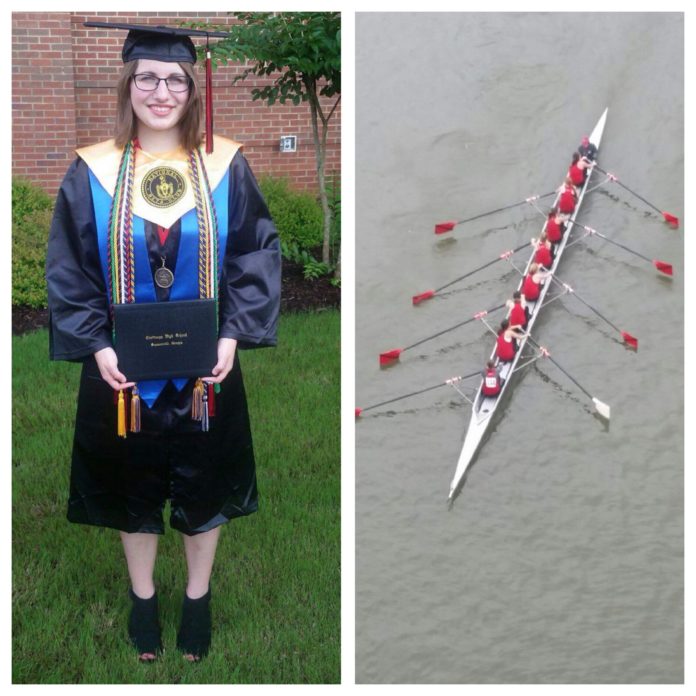 AllOnGeorgia reached out to recent graduates, first time voters and current students of Chattooga High School to find out their opinion on the 4-day school schedule and will be publishing the responses in a series.
Madison Christol is a 2018 graduate of Chattooga, she is attending the University of Georgia majoring Parks, Recreation, and Tourism Management and plans to get her Masters in Wildlife Biology.
---
AOG: – How did CHS prepare you for college?
Christol: I am the product of hardworking and dedicated educators. CHS is incredibly fortunate to employ teachers who went above and beyond in their academic career and are able to encourage the same for their students. They truly work to ensure every student has the chance to succeed not only at CHS, but also in all future endeavors. Additionally, because of the multitude of Dual Enrollment courses, I was able to not only gain experience in a college setting, but also graduate with 30 credits giving me the status of college sophomore.
AOG: What is your college schedule like?
Christol: What is your college schedule like? I am currently taking MATH1113, BIOL1107, CHEM1211, GEO1101, FYOS: Carbon Footprints in the Forest, as well as a biology and chemistry lab. The University of Georgia accepted all of my Georgia Northwestern Technical College credits, which gives me the opportunity to begin my major work an entire year early. My week also consists of rowing practice three times a week for about three hours.
AOG:   How did having Monday's off benefit you?
Christol: The four-day week allowed me to branch out and find my passion with different extracurriculars. For my senior year I was able to serve as the Georgia Area 1 FFA Secretary & Chattooga County FFA Reporter while also remaining active in 4-H, running on the Chattooga High Cross Country Team, working at Jerry's Drive-In, taking the most rigorous courses offered, and graduating with a 4.0 GPA. I used Mondays to work and study for my classes. The extra day gave me the opportunity to work through my homework and gain a better understanding of the material.
AOG: What grade were you in when the 4 day schedule started?
Christol: I was in the fifth grade at Menlo Elementary when the change was made. I do not remember it being a difficult transition at all.
AOG: What is your GPA?
Christol: I graduated from Chattooga High School with a 4.0 GPA and currently have a 4.0 college GPA because of my GNTC credits.
AOG: What clubs do you participate in?
Christol: I am currently a member of the Georgia Rowing Club which competes at regattas all over the southern United States.
As many of you know, CHS is home to not only several highly competitive athletic teams, but also some outstanding organizations as well. What stands out to me the most is that our school board never let anything go unrecognized. Whether we had a high placing FFA team, a great sports season, or anything in between the board actively invited participants, teachers, and family to congratulate students on their achievements and commend them on the hard work it took to get there. I had the honor of being invited to these meetings several times over my high school career and the one thing that really stood out to me was how deeply interested the board members always were to hear about our achievements. They did not simply hurry things along to get to the business portion of the meeting, but would congratulate us individually as they all grouped around for photos. At one particular board meeting, I, along with several other students, was representing the Chattooga County FFA Chapter to showcase our several high placing state competitors. This was a few days after our end of the year banquet. After we had been recognized, Mr. Eddie Massey told me how much he enjoyed my banquet speech and asked me to explain the impact FFA had had on me in front of the board and all those in attendance. I will never forget how amazing it felt to be given the opportunity to address the board and meeting attendees to speak about one of my greatest passions. It was also heartwarming to know Mr. Massey listened to and remembered my, and several other, speeches.
At another board meeting myself and three other girls had the chance to present about a trip to the National Science Teacher Association Conference to encourage our interest in pursuing STEM majors. After our presentation, the board members engaged us in a discussion of how we planned to use our experiences from the trip in the future and how to better improve STEM at CHS.
Chattooga County is blessed to have board members that truly care about the children and young adults within the school system. They attend numerous school events throughout the year including club banquets, fall festivals, etc. So, when voting, I urge you to think about how much time and effort these individuals have put into our school system and, hopefully, give them the opportunity to continue their positive impact on future generations.