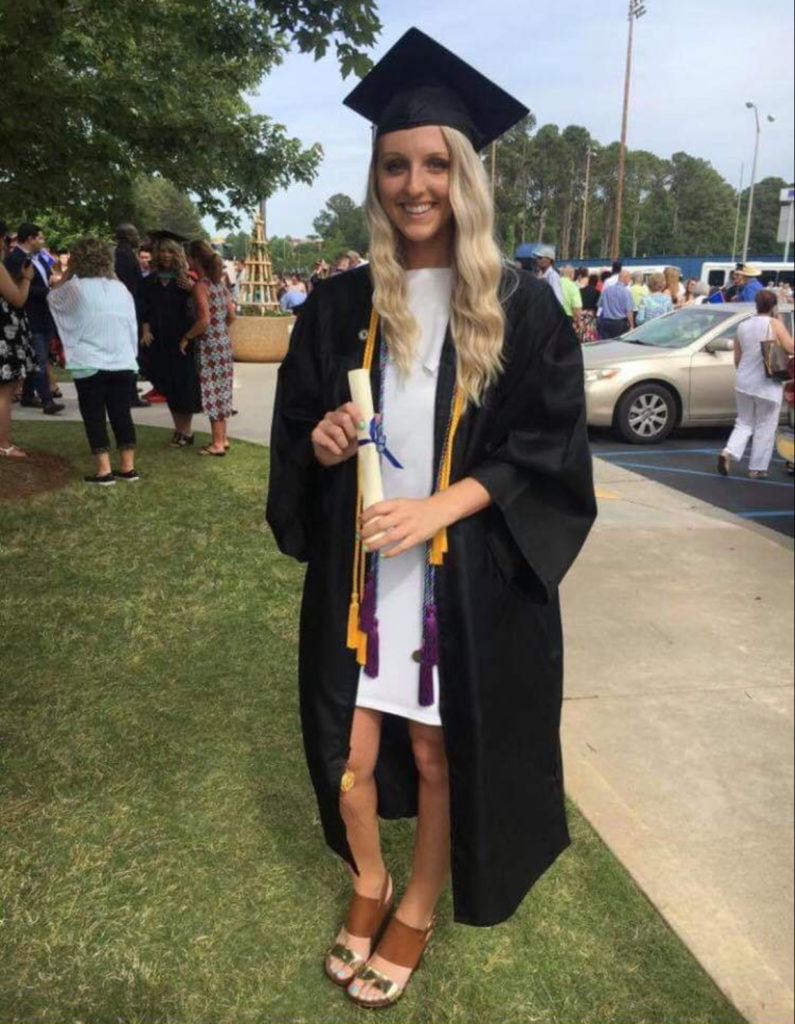 The following article is an opinion piece and reflects the views of the author and not necessarily those of AllOnGeorgia.
---
To whom it may concern,

My name is Tori Willingham and I wanted to reach out to AOG about the upcoming election, in particular the 4-day school week.
I am a Chattooga High School alumna. Though the 4-day school week did not affect me for long, it was implemented for at least one year of my high school career. I was a top 10 graduate of my class, earned multiple scholarships, including an athletic scholarship, and was able to gain college credit from the AP classes Chattooga offered.
I graduated from Chattooga and received a softball scholarship from Shorter University where I spent two years of college. After a major change, I opted out of playing softball and elected to transfer to the University of West Georgia. Amid this, I was working a full-time job at a local restaurant in Rome, Georgia, and taking a 19-hour summer semester so that I could graduate in 4 years.
I was accepted into the Speech Language Pathology program at West Georgia, and received my Bachelors degree in 4 years, all the while working and taking a full course load. I am currently a graduate student at the University of West Georgia, and by July 2019, I will have finished my Masters degree.
I elaborated on these things to say, Chattooga High School prepared me for this. Chattooga High School prepared me to work diligently and effectively. Chattooga High School prepared me for a taxing educational course load, as well as the work force. From this school, I learned the requirements of a true, meaningful, work ethic.
I've listed many positive things, but I'd like to dive deeper into the logistics of this 4-day plan. My younger brother, Amos, graduated in 2016 from Chattooga High. He was Salutatorian of his class and received a baseball scholarship to Snead State. During my brother's tenure, dual enrollment classes were offered to students. Amos graduated and was considered a collegiate sophomore in some subject areas. He is a current student at the Georgia Institute of Technology, where he signed to play baseball. Amos was given academic opportunities that would not have been available to him without the financial aspects the 4-day week allows.
In addition to his heavy academic and athletic workload, Amos was diagnosed with an autoimmune disease called Ulcerative Colitis. The disease causes havoc to the body and often leaves him weak and unable to attend class, practices, etc. The 4-day school week allowed my parents an optimal time to schedule doctor's appointments with his specialist without him having to miss additional class time.
I have seen so many successful students and professionals come from this county. The 4-day week has given opportunities to students who might not have received them elsewhere. As a future speech language pathologist, I have gained a hands-on understanding of the importance of a well-rounded education. Not only does this system allow opportunities for students with advanced academic studies, it also allow students with future goals outside of an educational background a fair and appropriate path. For example, our vocational statistics are at an all-time high, and our special needs facilities and professionals are improving each year.
I believe that the county has finally found a good mix of leaders that want the best for each of their students. It is important to remember that these current students are the future of our society. It is imperative to prepare them to become contributing, hardworking citizens and individuals. In recent years, I have seen more pride and passion flow through this school like never before.  Changing what has already been so successful would be a disservice to students, teachers, parents, and the community as a whole.
I am proud to be a Chattooga Indian, and I hope to one day give back to this community in the same ways that it has given to me.
Tori Willingham
University of West Georgia