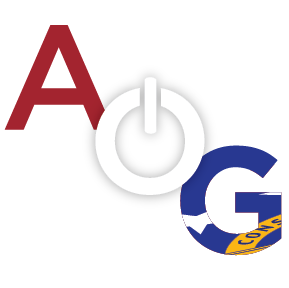 In the small town of Summerville, Georgia, everyone knows that the community rallied behind senior basketball player, Jay Shropshire, and voted, voted and voted again to win the fan based voting and send Shropshire off to Arizone to compete in the High School National Slam Dunk Competition.
But just how many votes did Jay receive? According to the analytics provided by the American Insurance official tally, Jay picked up 54,348 total votes. And 34,675 of those votes came in the final round alone!
"It's incredible how many times this year we've said to ourselves, 'we'll remember this for the rest of our lives.' There's been so much excitement this season, and there have been several experiences that some athletes, coaches, fans, etc. never get to experience in their lives. We won the Cherokee County Invitational, hosted our own Christmas Tournament and beat Cartersville for the championship, went undefeated in the region during the regular season, had a player reach 1,000 points, hosted the region tournament, beat Rockmart by 30 in the region championship game, hosted and won two playoff games to reach the Elite Eight. Now, we've had a player compete in a dunk contest on national television. It's just been an absolutely incredible season. We can't thank everyone enough for making all of this possible and for supporting us every step of the way," commented Chattooga Head Basketball Coach Jared Groce.
Coach Groce himself got the ball rolling when he submitted a video of a few of Jay's dunks for the American Family Insurance High School Slam Dunk contest. He crossed his fingers and hoped that Jay would be one of the sixteen players selected to compete in the fan vote. Shropshire was indeed selected. Then there were four rounds of voting beginning February 14 through March 17th. Each week more Dream Fearlessly online hopefuls were eliminated, and each week thousands of Jay Shropshire supporters logged on to ensure Shropshire was not on that list.
Over 34,000 votes were cast for Jay in the final round alone and he won a trip to Phoenix to compete in the High School Slam Dunk contest along with seven of the most outstanding high school basketball players in the country. All seven of those competitors were four and five star athletes and most are already committed to major Division 1 college basketball teams.
While Shropshire didn't win the competition, he had two rounds of dunks in which he earned 8 out of 10 marks from the four judges. While his outstanding dunks weren't enough to advance him into the final round, they were more than enough to inspire his faithful fans back home and, hopefully, capture the attention of more than a few college scouts.
Here is the video of Jay's dunk
His mother, Denise, accompanied him on the trip. "My heart was happy to see Jay doing what he loves and to see other players he had watched on TV. The whole experience was awesome! Nothing like seeing your child's dreams come true!!Thanks to everyone again for making it happen." said Meyers.
The online fan voting demonstrated tremendous support from his hometown and offered a glimpse of the tight-nit community that has come together to lift up one of their own. While many were unsure that the county of barely 25,000 people could gather the needed votes, Coach Groce never doubted it. And, in the end… it was a slam dunk.