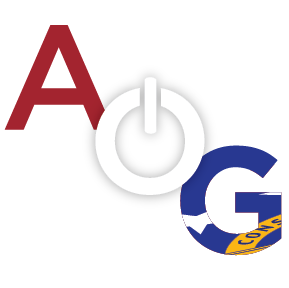 Northwest Georgia residents should keep your eyes and ears alert this month. According to Nancy Hinkle, Ph.D. an Entomologist with the University of Georgia, northern counties in Georgia should anticipate welcoming Brood VI of periodical cicadas. It is time for these noisy, not so little, insects to emerge and fill the air with a chirping song, which is like no other. Though mistakenly called "locusts" because of their periodicity, take note that these cicadas are harmless to plants and animals, occasionally piercing plant stems to get a drink of sap. It is somewhat hard to believe that they spend 17 years underground as nymphs, before they finally emerge as mature adults. The purpose for emerging is to reproduce. Once they have hatched they will be only be here for a month or so. Once their eggs are laid, the adults die and it will be another 17 years before we see them again, which will be in 2034.
The University of Georgia's Department of Entomology is asking all Georgia residents to keep their eyes and ears open for the cicada emergence. Your first signs of actually seeing them may be the shedding of their skins, which is usually attached to trees or poles. Within days you will start hearing the males singing in local woods and see the adults flying slowly around trees and bushes. A good indicator that you have found a live Brood VI cicada will be by their intense bright red eyes.

As a child I was fascinated by cicadas and more than likely erroneously called them locust, which was round 1976. We have had one additional emergence of these singing insects since that time. This spring, periodical cicadas are most likely to show up in Rabun, Dade, Elbert, Chattooga, Floyd, Habersham, Paulding, White and surrounding counties.
When you see or hear these periodical cicadas, please notify the County Extension Office at 706-857-0744 or rbt@uga.edu.
Contributed Article: Rebecca Thomas