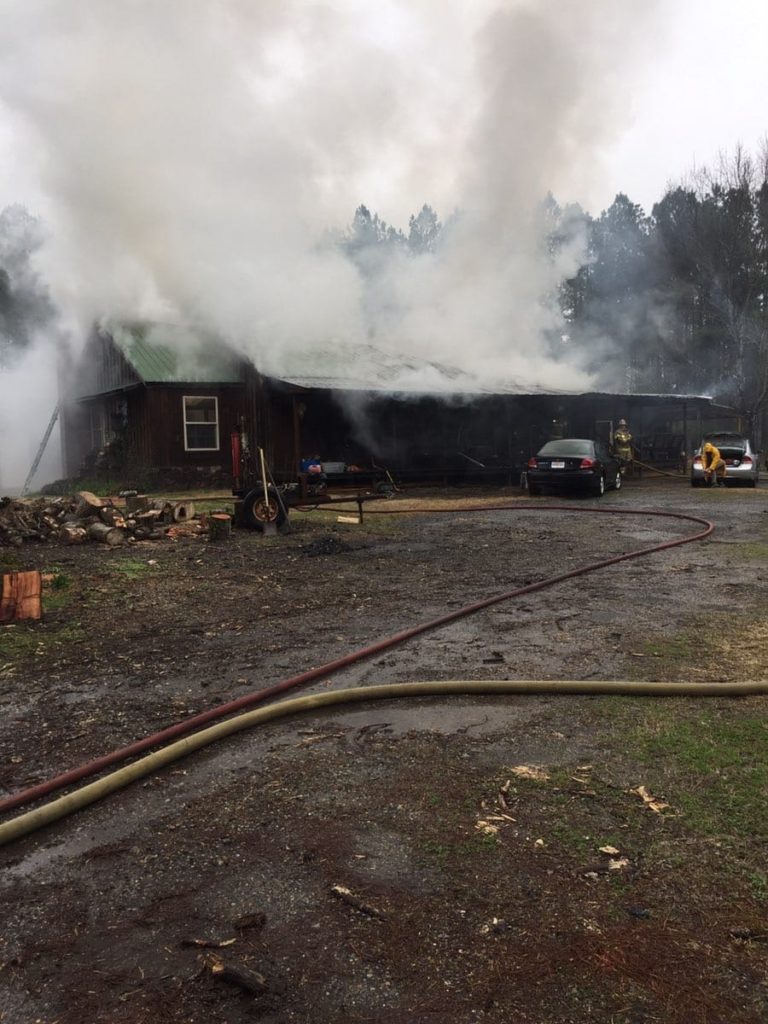 Gore Fire Department was second in on a working structure fire in the Subligna Community Sunday March 3.
Engine 8 was first on scene and reported heavy smoke and flames visible.
Tanker 3 arrived and gathered resources from 3 and 8 making an interior push from the A side.
After aproxamintly 10 minutes of aggressive interior operations , the roof selfvented and crews were backed out due to a lack of positive water supply.
Engine 4 from Hayes State Prison layed approximately 2500 ft of supply line and defensive operations were conducted protecting two adjacent structures.
The primary structure was originally built in the early 1900 and remodeling and additions hindered the original interior attacks as well as overhaul operations.
The structure was was deemed a total loss.
The fires origin was deemed electrical starting in an interior bedroom wall.
No injuries were reported by civilians or fire personnel.
Information and photo via Gore Fire Department