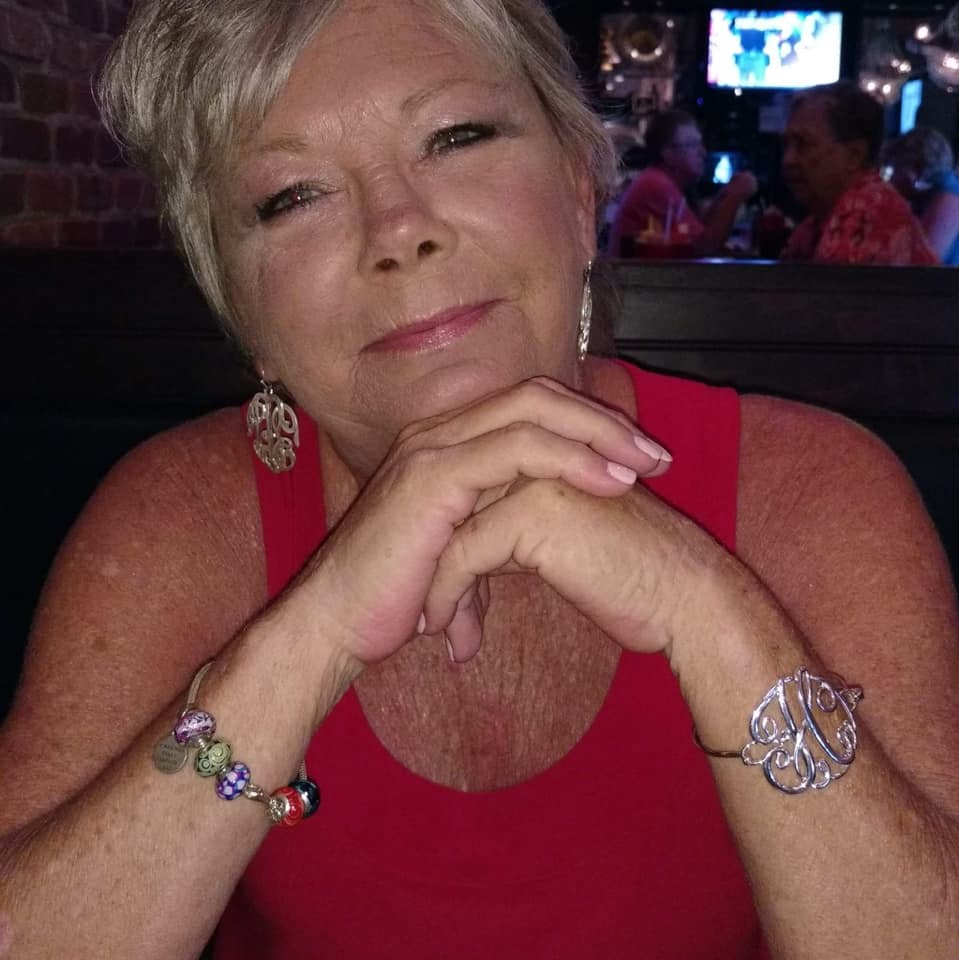 Mrs. Cindy Hayes, age 59 of Trion, GA went home to be with the Lord on Friday, January 18, 2019 at her residence surrounded by her family.
Mrs. Hayes was born in Trion, Georgia on December 18, 1959, daughter of Frances Evans and the late Bobby Evans. She was a member of the Solid Rock Baptist Church, where her husband has ministered for the past 10 years. She had a deep devotion for her church and her family. Throughout her life, Mrs. Hayes found herself helping others, spending over two decades as a nurse. She truly adored her family, friends, co-workers and patients. Mrs. Hayes led a life full of priceless moments. She had a deep appreciation for life and took on each day as a new adventure. Those who have known her can testify to the ferocity of her spirit, which was boundless throughout a 20 year fight with cancer. Her memory is forever etched I the heart, soul and mind by all those whose lives she touched. God cut Cindy form a special cloth, a unique pattern, one of which we will all miss. But now he has called her home. Mrs. Hayes was preceded in death by her father, Bobby Evans; brother, Tim Evans; and grandmother, Ruth Pettett.
Mrs. Hayes is survived by her husband, David Hayes; mother, Frances Evans; daughters and sons-in-law, Leigha and Chris Byars, Emily and Josh Hurley and Sarah and Andrew Cook; sisters, Annette and Nick Hernandez and Tammy and George Maness; grandchildren, Kenzley Leming, Colby Wyatt, Ella Hurley, Gabriel Byars, Kayleigh Byars and Bexley Cook; special friend, Traci Ledford; and a number of nieces and nephews.
Funeral Services for Mrs. Hayes will be held Monday, January 21, 2019, at 1:00 P.M. in the Petitt Chapel of the Coffman Funeral Home with Bro. Tony Sheppard and Bro. Caldwell Canada officiating. Interment will follow in the West Hill Cemetery.
Pallbearers will be Josh Barnes, Evan Hernandez, Benjie Broome, Ricky DeBerry, Tom Davis and Tommy Snyder. Honorary Pallbearers will be member of the Solid Rock Baptist Church.
Mrs. Hayes will be in state at the Coffman Funeral Home where the family will receive friends Sunday evening from 6:00 until 8:00 P.M.
Coffman Funeral Home, Petitt Chapel is honored to be serving the family of Mrs. Cindy Hayes. Please visit www.coffmanfh.net to sign our online guestbook and to post condolences.