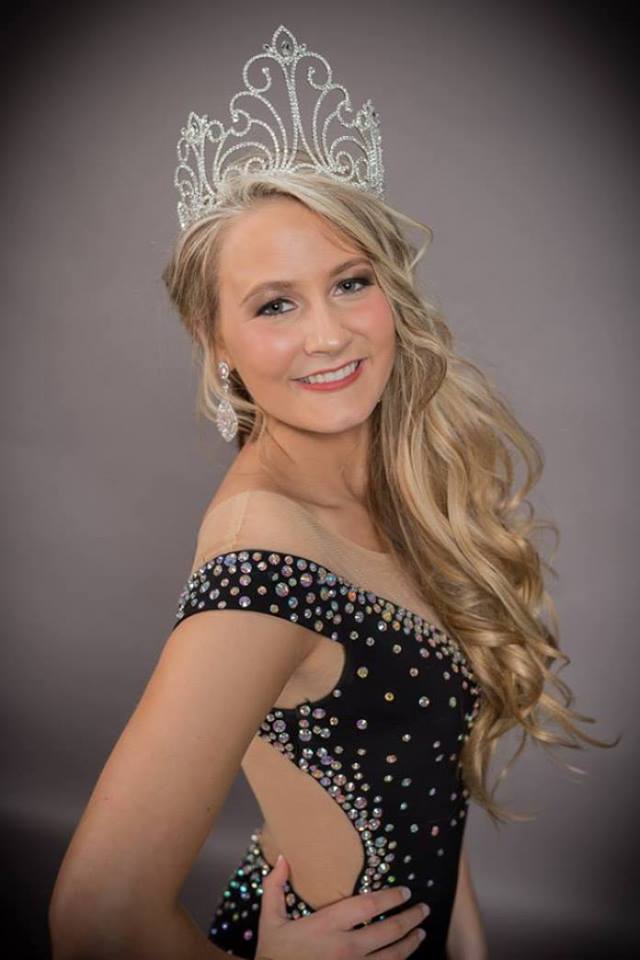 The Miss Chattooga County Pageant will be held at Chattooga High School on March 23, 2019 at 4 pm. The pageant is a fundraiser event for Chattooga FCCLA at CHS. Proceeds from this event will help students participate in conferences, competitions, and leadership opportunities.
ELIGIBILITY: Contestants should be a resident of Chattooga County or a student in any Chattooga County school.
Reigning winners can NOT compete in the same category the following year. They may compete in the next category if their age allows them to move up.
PAGEANT CATEGORIES:
Baby Miss Chattooga
( 0-12 months)
Tiny Miss Chattooga
( 12-24 months)
Toddler Miss Chattooga
( 2-3 years)
Petite Miss Chattooga
( 4-6 years)
Little Miss Chattooga
( 7-8 years)
Young Miss Chattooga
( 9-10 years)
Preteen Miss Chattooga
( 11-12 years)
Junior Miss Chattooga County
( 13-15 years)
Miss Chattooga County
( 16-19 years)
ENTRY FEE:
Entry fee is $30.00 per contestant
Miss Photogenic, Prettiest Smile, Prettiest Hair, Best personality, Prettiest eyes – $10.00 each
Participants in Miss Photogenic should bring a photograph at least 5×7 and no larger than 8×10 to be judged. Please write names on back of photo. These can be picked up prior to the pageant on the night of.
Entry fee and application must be turned in to the main office at Chattooga High School before March 18th. Place money and application in a sealed envelope with the contestants name on the front and ATTN: Kayla Hartline.
DRESS:
JUNIOR MISS AND MISS CONTESTANTS: Should wear a formal dress. Dresses should not show the abdomen or be too revealing.
BABY, TINY, TODDLER, PETITE AND YOUNG MISS CONTESTANTS: Girls may wear a short or long party dress, Sunday type or Holiday dress, or Flower Girl dress. Pageant or Evening Gown is also acceptable. Dresses should be appropriate. Escorts should also dress modestly. Remember you will be stooping, bending and squatting!!! Your clothing and appearance should not detract from the contestant.
NIGHT OF THE PAGEANT:
There will be a photographer available with several packages to choose from. Please set aside time before or after your contestants' event to have photos taken.
Also on the night of the pageant, only one person is allowed back stage or in the holding rooms with each contestant. Those entered in the Baby, Tiny and Toddler categories must have one person to escort them on stage and remain with them at all times.
ROOMS WILL BE ASSIGNED FOR EACH AGE GROUP DURING PRACTICE ON MONDAY.
PEOPLE'S CHOICE AWARD:
Each contestant will have a container located at the back of the cafeteria. On the night of the pageant, the audience will be able to buy votes for $1.00 each and place them in the container with the contestant's number on them. The contestant in each category who gets the most votes will receive a crown and will be named People's Choice Winner.
ADMISSIONS:
Due to this being a fundraiser for FCCLA, admission will be charged the night of the pageant at $5.00 per person. Children 3 and under are free.Admission is waived for the person that will escort a child on stage in Baby, Tiny and Toddler categories.
PRACTICE:
There is not a mandatory practice, but contestants who wish to practice their walk on stage may come to Chattooga High school on Monday, March 18th from 2:00 p.m. – 6:00 p.m. This is that last date to submit payments and applications
The directors reserve the right to combine categories due to lack of entries.
What do the contestants have to do? Each age group will have a group line up. Children of three and under will go on stage with one adult (parent, grandparent ect.) and come to the center of the stage. At this time, you should get your child to smile, be cute and show personality. Children over the age of three will have a group line up and then come on stage one at a time. Each contestant will model/turn in the center of the stage and smile a lot!! The information from the entry form will be read while the contestant is on stage. Contestants will be directed on their walk the night of practice.
SCHOLARSHIP:
The winner of Miss Chattooga County will receive a scholarship in the amount of $500.00. These funds will only be awarded to the winner through their GAcollege411 account and with a copy of their acceptance letter.
It is each participant's responsibility to turn in their acceptance letter to the Chattooga High School Family and Consumer Science Department NO later than January 30th after their graduation. At that time if the scholarship is not claimed, it will go back into the scholarship fund for the following year.
REMEMBER:
DEADLINE TO ENTER —March 18, 2019 NO EXCEPTIONS!
PRACTICE: MARCH 18th , 2019 (see times listed above)
MISS CHATTOOGA COUNTY PAGEANT — March 23th, 2019 at 4:00 p.m. (arrival times for contestants will be discussed at practice)
For more information, call CHS @ (706) 857-2402
MISS CHATTOOGA COUNTY PAGEANT INFORMATION
CHATTOOGA HIGH SCHOOL
March 23, 2019- 4:00 p.m.