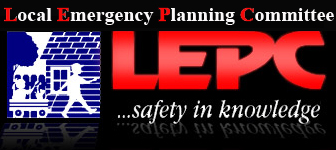 The quarterly meeting of the Chattooga County Local Emergency Planning Committee (LEPC) will be held on Thursday, May 23, 2019 at 8:30 a.m. at the Chattooga County Civic Center.

Each state governor must appoint a State Emergency Response Commission (SERC). The SERCs are to design and appoint emergency planning districts and Local Emergency Planning Committees (LEPCs), which have a vital role in coordinating information on chemical storage, emergency planning, and chemical spill response.
Members of the LEPCs should be elected officials or be from local government or industry. Emergency managers are often most familiar with local resources, including people, equipment and funding.