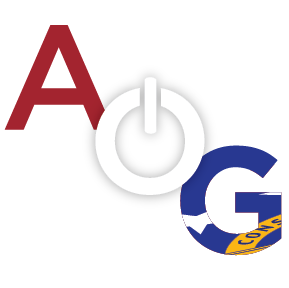 All Summer, Chattooga Curtain Call has been working on the production of High School Musical, Jr. The teen musical that first aired as a television film on Disney Channel in 2006, later made its appearance on Broadway in 2007 with a U.S. National Tour. Now, in August of 2016, High School Musical has come to the Tooga Theater! Directed by Mrs. Tina Lee, High School Musical, Jr. will be a show you don't want to miss! The cast and crew have put a lot of work and effort to bring a stellar performance to our community, with three hour practices twice a week throughout June and July, and daily three hour practices in this final week of tech and dress rehearsals. They are anticipating a spectacular show and excited for opening night,Friday, August 5th!
High School Musical, the most successful movie that Disney Channel has produced, also was the best-selling soundtrack in the U.S. for 2006. The story is about two high school students, Gabriella Montez, a smart, yet shy transfer student, and Troy Bolton, the captain of the basketbal team. They step out of their comfort zones of 'math & science whiz' and 'basketball star' to try out for the lead parts in East High's school musical. Their classmates are not happy about it and pressure them to "stick to the status quo." School diva, Sharpay Evans, who has had every lead role since Kindergarten, is especially angry. As soon as she finds out that Troy and Gabriella got a callback after the auditions, she begins plotting against them to make sure she gets the lead role once again. She also plots to sabotage the new friendship between Troy and Gabriella because she is interested in Troy for herself.
This will be Chattooga Curtain Call's fifth production. Previous shows include Annie, Jr., The Music Man, Jr., The Little Mermaid, Jr., and Xanadu, Jr. High School Musical, Jr. will be the first show performed at Dandee Denson Auditorium since the theater was purchased by the county. The theater was previously owned by the Shriner's, hence the name, "Dandee Denson Shrine Auditorium." Although the name, honoring the late Dandee Denson, will be kept, they will be bringing back the old "Tooga" theatre by adding a new sign.
The show opens tomorrow, August 5 at 7:00 p.m. Sold out shows are expected, so grab your tickets at the theatre before they're gone! Other evening shows include August 6 and August 13 also at 7:00 p.m. There will be two matinee shows, one August 7 and the other August 13, both at 2:30 p.m. Tickets are five dollars. Come on out and enjoy what Director, Mrs. Tina Lee, says will be "the best show so far with the best cast!" Chattooga Curtain Call's performances of High School Musical, Jr. would not be possible without Mrs. Lee, as well as Sam and Rose Kohler, Lee Sentell, and Chrsitian Thomas, who have volunteered countless hours to bring this production to our community.
Cast List
Jocks/Athletes –
Troy Bolton : Crawford Lee
Chad Danforth : Gray Beach
Zeke Baylor : Carter Loughridge
Basketball players : Porter Sentell and Mac Lee (Jason)
Additonal : Bailey Thomas, Brecklyn Brown, Addie Thompson, Kaya Nadu
Cheerleaders : Brystal Bowman, Mollie Edge, Cydnee Thoreson, Mallorie Johnson, Reese Hammonds, Brylea Kate Whitaker, Kalyn Brown, Abbi Tomlin
Thespians –
Sharpay Evans : Mikaela Norton
Understudy : Abby Groce
Ryan Evans : Isaiah Sargent
Kelsi Nielson : Kylie Rowe
Understudy : Marlee Gary
James : Stephen Peppers
Susan : Anna Lee
Cathy : Claire Lindsey
Cyndra : Peyton McHan
Additional : Sara Thompson, Sophie Harward, Emily Holcomb, Brinley Thomas
Brainiacs –
Gabriella Montez : Allison Whitt
Understudy : Baylee Neighbors
Taylor McKessie : Madison Rabun
Understudy : Sophie Harward
Martha Cox : Pippa Key
Jack Scott : Benjamin Perry
Krattnoff : Sarah McCauley
Additional : Amory Dowdy, Baylee Neighbors, Emily Hegwood, Sophie Harward, Brenlee Collette,
Skater Dudes –
Ripper : Evan Witt
Mongo : Stephen Peppers
Additional : Benjamin Perry, Lilly Kennedy, Natalie Peterson, Marlee Gary, Kendahl Gilreath
Adults –
Ms. Darbus : Paige Minter
Understudy : Natalie Peterson
Coach Bolton : Tanner Hester
Ms. Tenny : Madelyn Weaver
Science Decathlon Moderator : Kristen Hankins
Party Kids : Brenlee Collette, Brinley Thomas, Stephen Peppers, Evan Witt, Emily Holcomb, Lilly Kennedy, Amory Dowdy, Kaya Nadu, Kendhal Gilreath
Contributing Author: Mikaela Norton