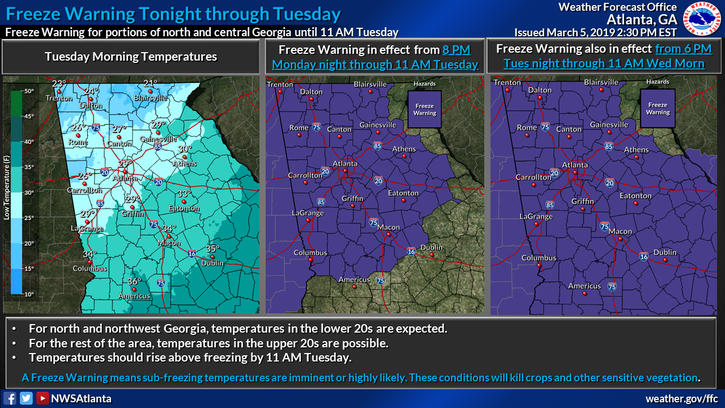 A freeze warning is in effect from from 6 pm this evening until 10 am Wednesday for portions of North and Central Georgia.
* TEMPERATURES...Low to upper 20s this morning. Low to mid 20s for
  Wednesday morning with teens in the northeast mountains.

* TIMING...Freezing temperatures until 11 AM this morning, then
  again from 6 PM this evening until 11 AM Wednesday.

* IMPACTS...Freezing temperatures could kill sensitive
  vegetation and damage unprotected outdoor plumbing.

PRECAUTIONARY/PREPAREDNESS ACTIONS...

A Freeze Warning means sub-freezing temperatures are imminent or
highly likely. These conditions will kill crops and other
sensitive vegetation.