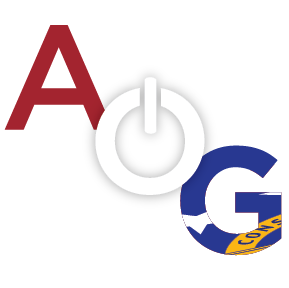 Flu is currently widespread in Georgia, and the Georgia Department of Public Health recently confirmed the season's first flu-related death.  "Flu season is here," says Chattooga County Health Department Nurse Manager Judy Wesson, "but it's not too late to protect yourself and your family by getting a flu shot."
"After you get a flu shot, it takes about two weeks for protective antibodies to develop in your body.  Since flu season can last well into the spring, sometimes as late as May, it's not too late to get immunized right now and enjoy the protection afforded throughout the entire flu season."
The strain that's causing most flu infections so far this year is an "A" type strain called H3N2. That's reason for concern Wesson says.  "The dominant H3N2 A strain is the variety that causes more severe disease, especially among older persons."
Wesson says that the health department is offering a special type of flu vaccine designed especially for the elderly.  "Fluzone High-Dose vaccine is made for people 65 and older," she says.  "It helps promote a stronger immune response to the flu than the regular flu vaccine."
"Getting older means greater risk of complications from the flu," explains Wesson.  "Each year, approximately 90% of flu-related deaths and 60% of the flu-related hospitalizations in the US occur in people 65 years of age and older. That's why it's important to help protect yourself by getting immunized."
Of course flu shots are not just for the elderly. "Immunization against flu is recommended for everyone six months of age and older," Wesson explains.
In addition to getting vaccinated, Wesson reminds that people can take everyday preventive steps like staying away from sick people and washing your hands to stop the spread of germs.  "If you're sick with the flu, you should also stay home from work or school so you don't spread it to others," Wesson says.
"Children younger than six months are at a higher risk for serious flu complications, but are too young for the flu vaccine, so taking these precautionary steps around infants is especially important."
Business hours for the Chattooga County Health Department, 60 Farrar Drive, Summerville, GA, are:
Monday

–

Wednesday

7:30 AM to 5 PM

Thursday

8 AM to 6:30 PM

Friday

8 AM to 2 PM
Acceptable payment methods include cash, credit-or-debit card, Medicare, Medicaid, Aetna, BlueCross BlueShield of Georgia, Cigna and United Health Care SHBP.
For more information, contact the Chattooga County Health Department at 706-857-3471 or visit http://nwgapublichealth.org/counties/chattooga/.
For more information about influenza immunizations, visithttp://www.cdc.gov/flu/protect/vaccine/index.htm