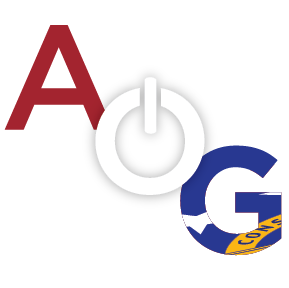 There is a new Geocache like activity that is all the craze in Chattooga County called "Chattooga Rocks". Chattooga Rocks is a public group on Facebook. The participants paint rocks, and then "drop" them around town. After the drop has been made the participants post a picture and/or write a clue about where you've dropped your rock for someone to find in the "Chattooga Rocks!" Facebook group.
It is pretty simple to get in on the action after you join the group on Facebook. You'll need a rock, acrylic paints, and a clear coat spray.
First, find a rock (in your own yard, don't disturb the property of others) or buy some. Some members of the group have purchased a 35 lb bag of rocks from Home Depot for $12.
Next, paint your rock. Be creative with your painting, some have even painted inspirational quotes, others have painted lady bugs or simply put the town they are from. But make sure write "Chattooga Rocks" somewhere on your rock.
And lastly, go "drop" your rock and leave a picture and/or fun clue for someone to go find! Please hashtag #ChattoogaRocks on your Facebook posts.
When someone has found your rock, they should comment on your post with a picture. Make sure to edit your post to say "FOUND" at the top.
To get in on the hunting of Chattooga Rocks rocks, find a post that doesn't say "FOUND" on the Chattooga Rocks! Facebook page. 
Figure out where it is hidden and go find it.
After you've found the rock, make sure to comment on the original post with a picture. If you're picture shy, a picture of the rock or just the word "found" will suffice.

You can either keep the rock you found if you really love it, or re-drop it. It's all up to you.
With Summer just around the corner this is a great way to have family fun and explore your community.