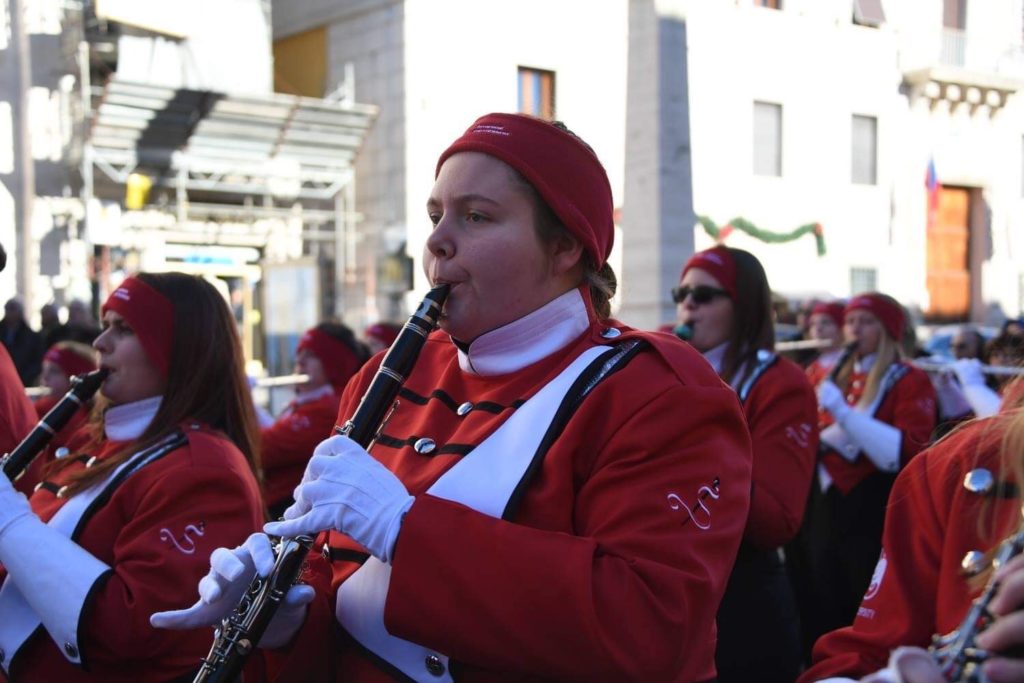 The tradition of Chattooga High School alumni making their mark on the world continues with 2015 graduate and Marching Indian alumni Kelsey Blangin. Ms. Blangin who has marched with the Jacksonville State University Marching Southerners for three years as a clarinet player and will also graduate this year as a graphic design major.
​During her four years at CHS, she played in the front ensemble under the instruction of Gene Greer, Chasity Brunache and Rosemary Dixon respectively. She has also been the front ensemble instructor after graduating for four years as well. In addition to her front ensemble instructor duties, she has also designed the halftime props and t-shirts for the Grease, Beatles and Oz performances.
​As a member of the Marching Southerners, she was able to make a once in a lifetime trip to Italy after Christmas to perform in the World Peace Parade, marching through the streets of Rome and culminating in St. Peter's Square where the Southerners received a New Year's Day blessing from His Holiness Pope Francis along with hundreds of thousands of people from across the globe.
​Faculty, staff and alumni and family members also accompanied the Southerners on their week-long journey throughout Italy. Kelsey also represented Chattooga County well as she got to visit Venice, Rome, Florence and Pompeii – visiting museums, monuments and historic sites and getting a taste of true Italian cuisine along the way.
​Undra C. Finley, alumni of JSU had this to say about Kelsey: "I am so proud of Kelsey's growth, not just with music but her as an artist. Her talents prove that great students come from Chattooga County and JSU." Gene Greer, CHS band director commented, "I have been privileged to have Kelsey as both a student and instructor. Most recently she has served our band program as the graphic designer for our fall halftime sportswear and back drops. I have no doubt her experiences will greatly impact her both personally and professionally for years to come."
Contributed article by: Carla Love