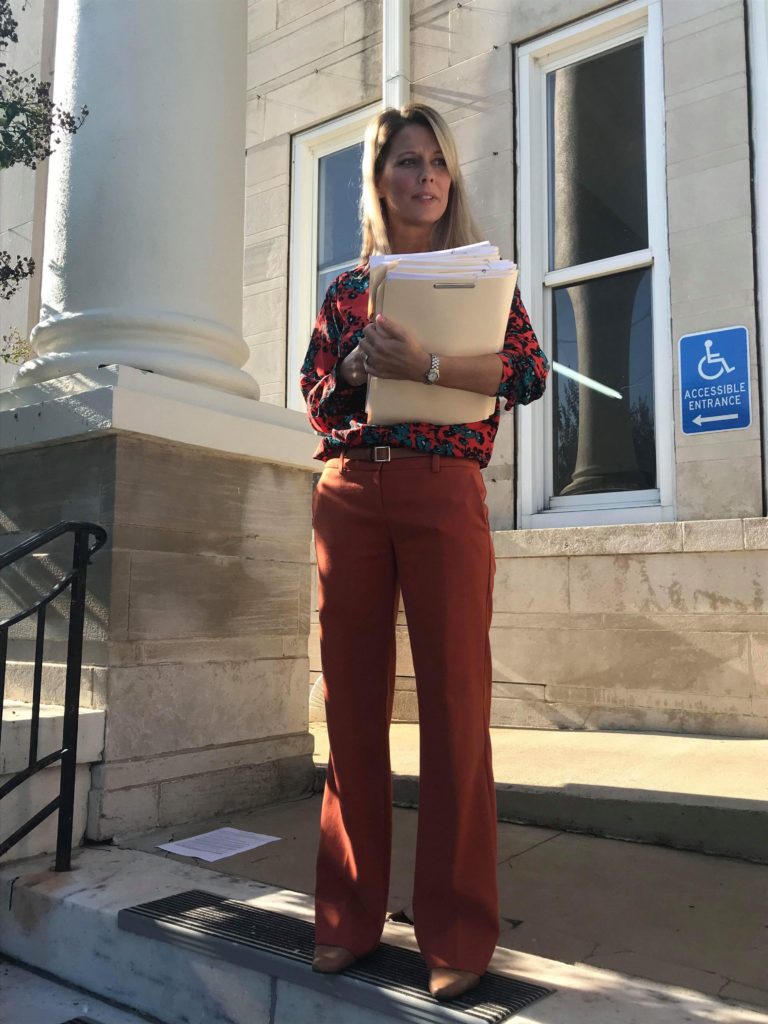 The 4th tax sale for 2018 was held today, October 2nd.  58 mobile homes with delinquent bills dating back as far as 2013 were sent to the tax sale originally, with notices of the sale going out to property owners beginning in July.  Of those, 33 were advertised for sale in the paper, and 10 were taken to the courthouse steps for auction today. Eight mobile homes were sold to the highest bidder.  During this process from July until today, $23,000.00 was collected in delinquent mobile home taxes.
"It is never my desire to sell a person's property, but in fairness to all citizens, it is often the last resort to collect monies due to the county, school board, municipalities and state.  As you can see, most of the owners came in to pay prior to the sale once they received their additional collections notices," Tax Commissioner Joy Hampton said.
By the time of a tax sale, owners have received 4-6 letters notifying them of their delinquency, with one of those requiring a signature.  Descendants and adjoining owners are also notified to ensure that one's property is not sold without warning.
"I am honored to serve as Chattooga County Tax Commissioner, and still promise to continue my duty fairly and efficiently," Hampton said.