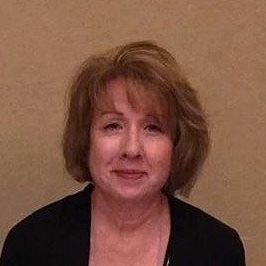 AllOnGeorgia recently submitted a request to the Republican Board of Education members asking for their data and research behind the decision to revert the school system back to a 5-day school week just minutes after being sworn into office at the January meeting.
Dr. Julia Houston is the only board member to respond so far. Below is her research and data for absenteeism rates in the system, graduate outcomes and test scores . AOG did follow up with a question asking Dr. Houston what evidence she uncovered supporting a 5th day of school would improve any of these issues. Dr. Houston has not responded.
Below is the date Chattooga County Board of Education member Dr. Julia Houston said supported her decision to vote to return the system to a 5-day schedule.
Research:
"As one of only 2 systems in the 181 school systems in Georgia that are on a four day week, it is imperative that we look at our student data.  Data for absenteeism rates in the system, graduate outcomes, test scores were all reviewed.  Additionally, our spending per pupil is in the top 20% of the state (on a four day) and are results are in the bottom 20% of the state.
Below are some of the findings and can all be found at the Georgia Department of Education.
Much has been said about Chattooga's graduation rates.  Ours for last year was 83%, not the 94% that was reported.  There was a jump in graduation rates across Georgia in 2015.  This trend was a state-wide trend and not due to the four day week. This was the first year (2015) that graduates did not have to take the graduation exit exam.  This does not point to results from a four day week, but rather that students no longer have to pass the graduation exit exam.
http://www.gadoe.org/External-Affairs-and-Policy/communications/Pages/PressReleaseDetails.aspx?PressView=default&pid=395
MEDIA CONTACT: Matt Cardoza, GaDOE Communications Office, (404) 651-7358, 
mcardoza@gadoe.org
 – Follow us on Twitter, Facebook and Instagram 2015 4-year Cohort Graduation Rate – State District School.xls. 2014 4-year Cohort Graduation Rate – State District School.xls
The next question to ask is what is happening after graduation.   These are our graduate outcomes.In 2011, 16% of our graduates attended a technical school and 31% of our graduates attended college.  In 2016 (the latest year for data in this area), 14% of our graduates attend a technical school and 18% attend college.  These are students that would be HOPE eligible.
This information can be seen here:
https://gosa.georgia.gov/high-school-graduate-outcomes-dashboard
This dashboard shows what high school graduates do after graduation. For each public high school, this interactive dashboard shows: The percentage of graduates enrolled in college/university or working,
I have also looked at reading scores in our early grades.  We have between 1/3 and 1/2 of our students that are not reading at grade level.  This is information about why reading on grade level is important.https://www.ccf.ny.gov/files/9013/8262/2751/AECFReporReadingGrade3.pdf
rEaDing TO lEarn lEarning TO rEaD Early Warning! Why Reading by the End of Third Grade Matters A KIDS COUNT Special Report from the Annie E. Casey Foundation
I have also reviewed the state's data on end of course test–For example–in 2018 in algebra–only 18% of our students scored at a proficient level.  In U.S. History, only 20% of our students are proficient for that same year.
Our CTAE and dual enrollment programs are not funded by the four day week.  These very important programs will not be impacted by a decision to return to five days."