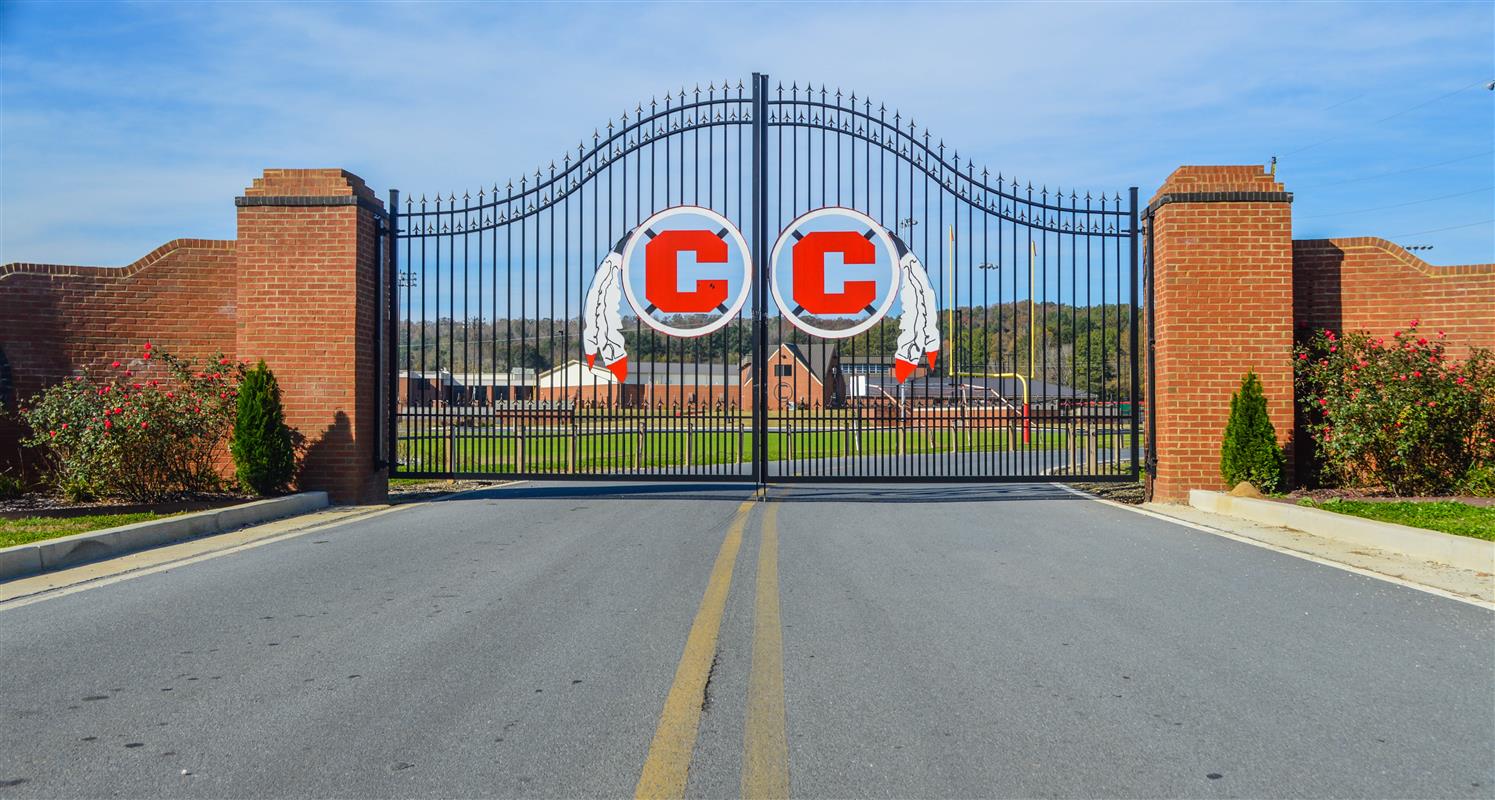 CHATTOOGA COUNTY SCHOOL DISTRICT
BOARD MEETING AGENDA
FEBRUARY 28, 2019 @ 6:00 PM
Chattooga County Board
Office of the Superintendent
Agenda for Board Meeting
• Invocation
•
Adoption of Superintendent's Recommended Agenda for
February
28
, 2019 School Board
Meeting.
•
Approve Minutes of Previous Meeting
–January 17, 2019
    –Samantha Fowler
    –Becky Harris
        –Jerry Pollard​
          –Amanda Dooley
          –Michael Lee Stancil
         –Allie Barksdale
          –Kenzie Rosser
          –Teresa Ray
          –Meredith Rosson
          –Karsen Gilliam
          –Kelly Floyd
          –Leigha McDaniel
          –Casie Bryant
          –Caleb Veitch
          –Ron Williams
          –Dana Windle
    A.  Resolutions/Recognitions:  NONE
​
    B.  School Board Members
        1. John Turner- Tennis Courts
        2. John Agnew- High School Elective Class
    C. School Board Policies:  NONE
    D.  Financial Management
         1.  Board consideration of Superintendent's recommendation to approve the Financial
        ​   Statement for December 31, 2018.
    E.  Educational Programs, Student Support and Staff Development
          1.  Board consideration of Superintendent's recommendation to hear a presentation
               by the Success Team.
​
    F.  Support Services/Facilities and Construction Management/Planning
          1.  Board consideration of Superintendent's recommendation to approve the 2019  
   Summer Meal Program.  Kelly Floyd will coordinate the program.
​
EXECUTIVE SESSION
  G.    Personnel
        1. Board consideration of Superintendent's recommendation for approval of the
​  following Certified Administration and Academic Coaches for the 2019-2020
​ School Year:
              Central Office/Education Center Administrators
​   Jared Hosmer- Assistant Superintendent/Curriculum Director
​   Beth Hall- Special Education Director
​   Debbie Garrett- School Psychologist
​   Mike Martin- Title I Director
​   Michelle Floyd- Social Worker
​   Principals
​   Jeff Martin– Chattooga High School
​   Barry Peppers- Chattooga Academy/Crossroads
​   Kevin Muskett– Summerville Middle School
​   Brian Beasley- Leroy Massey Elementary School
​   Charles Cooper- Lyerly Elementary School
​   Mark Pickle- Menlo Elementary School
​   Assistant Principals
​   Nancy Edwards- Chattooga High School
​   Jeremy Heathcock– Chattooga High School
​   Emily Mobbs– CTAE Director- Chattooga High School
​   Margaret (Peggy) Hicks- Summerville Middle School
​   Anna Nichols- Leroy Massey Elementary
​   Jennifer Reese- Leroy Massey Elementary
​   Success Team and School Based Academic Coaches
​   Paula Buice
​   Angela Culbert
​   Lisa Davis
​   Michelle Helie
​   Leann Lowry- Leroy Massey Elementary School
​   Megan Ray- Summerville Middle School
              2.  Board consideration of Superintendent's recommendation for approval of  
Certified Faculty for the 2019-2020 School Year (see attached)
       ​          
    ​   3.  Board consideration of Superintendent's recommendation for approval of the
      following Personnel changes:
        ​        Certified Recommendation
         ​       –John Allen; Business Ed at Summerville Middle School; Replacing Lisa Mills;
​         Beginning 02/26/19.
                  Classified Recommendation
              –Eddy Willingham; Bus Driver; Replacing Teresa Bevins; Beginning 01/30/19.
                Classified Resignation
                –Teresa Bevins; Bus Driver; Medical Reasons; Effective 01/24/19.
          ​         Substitutes
        ​       –Angela Frazier; Substitute Teacher; Effective 02/22/19.
 H.    Superintendent of School
         1.  Board consideration of Superintendent's recommendation for approval of Outline
​   of Board Activities for the 2018-2019 school year.
-Superintendent's "For Information Only" Items
ADJOURNMENT
ABDOU, ATTEKA
APPELBAUM, KAREN C.
ARDEN, PAULA V.
BACHELOR, HEATHER L.
BAILEY, JENNIFER SUZANNE
BAIN, WANDA T.
BAIRD, CHARIS
BALLINGER, VIRGINIA
BANNISTER, RHONDA G
BARNES, CHRISTIE
BEACH, ROBERT
BEASLEY, ALVAH M.
BEASLEY, TERRI RENEE
BENNETT, JAMIE M.
BENSON, LISA I.
BOWMAN, LACY
BROWN, ASHLEY N.
BROWN, ERICA D.
BRUNACHE, CHASITY T.
BRYANT, WENDY
BULLARD, LISA M
BULLEN, JEFFERY
BURDICK, VALERIE M
CAMPBELL, DEANNA H.
CAMPBELL, JENNIFER M.
CAMPBELL, JONATHAN K.
CARR, ASHLEY L
CARR, THERESA
CASH, SALLY
CAUSEY, KRISTEN P.
CAVIN JR, ROBERT L
CHASTAIN, SERENA D.
COLBERT, KRISTY
COLBERT, MELISSA S
CONLEY, CHRISTOPHER
COOK-BEVELS, LESLIE
COOPER, ANTHONY S.
COOPER, DONNA P.
COOPER, KATHERINE B.
CORDELL, ALISON P.
CORDLE, KELLY
DANIEL, NANCY
DANIELL, LORI
DAVIS, DEANNA L.
DODD, JULIE C.
DOOLEY, CHRISTIE D.
DRIGGERS, DIANE M.
DRISKELL, COURTNEY
DUKE, LISA
DUNN, JULIA
ECHOLS, KAREN E.
ECKROAT, LINDSAY D.
ELROD, LISA JOLYNN
ELROD, PEGGY S.
ESMANN, KIRSTEN
ESPY, KASEY A.
FARRER, ELIZABETH BAILEE
FLETCHER, DONNA
FLETCHER, JESSICA
GAMBLE, LAURA
GANN, JAMES
GRACE, AMANDA D
GREEN, LUKE
GREER JR., BILLY GENE
GROCE, JARED
GROCE, KARI S.
GROCE, RACHEL J.
HALL, JASON
HAMMON, CHARLES
HANCOCK, BETHANY B.
HARRIS, KATHRYN B.
HARTLINE, KAYLA
HENRY, ASHLEY B.
HODGES, CHRISTOPHER
HOSMER, GINGER
HOUSCH, MARY BETH
HOWARD, ELIZABETH L.
HUGHES, ANNALISA
HUGHES, LISA
HUNTER, KRISTIE L.
JAMES, BRANDI N.
JAMES, REBECCA G.
JARRETT, ELIZABETH V.
JARRETT, LAUREN E
JASKA, TONI R.
JOHNSON, THERESA
JONES, DENISE F.
JORDAN, JULIE
KELLETT, LORI
KERSNOWSKI, JESSICA M.
KILGORE, JAMIE A.
KING, JOLYN
KNAPP, NATASHIA
LANE, JULIE A.
LANGSTON, SANDRA D.
LANIER, WADE
LEDFORD, TIFFANY
LEE, BRYN F
LEE, JASON
LITTLE, ASHLEY M.
LUTZ, NATALIE G.
MADDUX, CLAUDIA Y
MANGAN, JENNIFER M.
MARSHALL, LANETTE
MARTIN, KANISSA
MARTIN, KANOUSHA D.
MAYO, AMANDA S.
MCCULLOUGH, LEAH
MCGINNIS, MARQUETTA W.
MCQUESE, MISTY D.
MITCHELL, ROBIN G
MOBBS, BRENT P.
MORGAN, ABIGAIL
MORGAN, SARAH ELIZABETH
MOSELEY, LANA K.
MOSQUEDA-GONZALEZ, MARTHA
MURRAY, COURTNEY L.
NANCE, GWENDOLYN D.
NELSON, JAMES
NIXON, ALICE O.
ODOM, ALEXANDRA
ODOM, PHYLLIS KAY
OLIVER, PATTI S.
OSBORNE, DEBRA C
OWINGS, JEFFREY
PATTERSON, KRISTY H.
PENDERGRASS, ANGELA JANINE
PEPPERS, NICKY J.
PETTY, JOSHUA
PLEDGER, JILL
PORTER, LEANN
POWELL, AMBER L.
POWELL, CASSANDRA M.
PRICE, BENNY G.
RATLIFF, STEPHANIE
REYES, MARIA P.
RICHARDS, RHONDA R.
ROKUS, BOBBETTE
ROWE, CARRIE S.
ROWE, MELISSA A.
ROWLAND, LELA MARIE
RUSSELL, DEBORAH
SCOTT, JAIME BETH
SHANK, MICHAEL P.
SMITH, PAMELA G.
SMITH, ROBERT D.
SMITH, SHAHLA
SMITH, TONYA L.
STARR, ROZZENA L.
STEPHENS, PHOEBE
STEWARD, RANDY
TALLENT, CHRISTOPHER
TANNEHILL, JULIA M.
TATE, RHONDA
THOMAS, JENNIFER RENEE
THOMPSON, JENNIFER
THOMPSON, LADY ADRIANA
THOMPSON, MARCELIA W.
THRASHER, JOSIE M.
TRIBBLE, KAREN W.
TUCKER, ERIC SHANE
TUCKER, RYAN N.
WAGNER, BETTY JO
WALLACE, BARBARA
WARD, BRADLEY
WARD, REBECCA
WEBB, JENNIFER LEANN
WEBB, KELSEY H.
WELCH, REBA
WHEELER, TIMOTHY BOONE
WHITE, ZACHARY
WHITFIELD, DAVID E.
WHITFIELD, PAULA A.
WILLIAMS, AMANDA
WILLIAMS, BUFFY JO
WILLIAMSON, KATHERINE
WILLIS, CHRISTINA M
WINDOM, BENJAMIN
WITT, AMBER S.
WORLEY, KARLIE
WORSHAM, BRENDA R.
YARBROUGH, DAVID A
Less than 50%:
BENNETT, ROBERT JEFFREY
CANADA, THERESA H.
DEAN, TODD A.
HOSMER, CAROLE
HUNNICUTT, JEFFREY LYNN
KERCE, KATHY
KOONCE, TERESA H
LANIER, MELISSA
LEE, LUCILLE K.
MARTIN, DONNA H.
MOSLEY, MELVIN
ROBINSON, ROBERT
SNOW, AVIS V.
WILSON, CYNTHIA E.