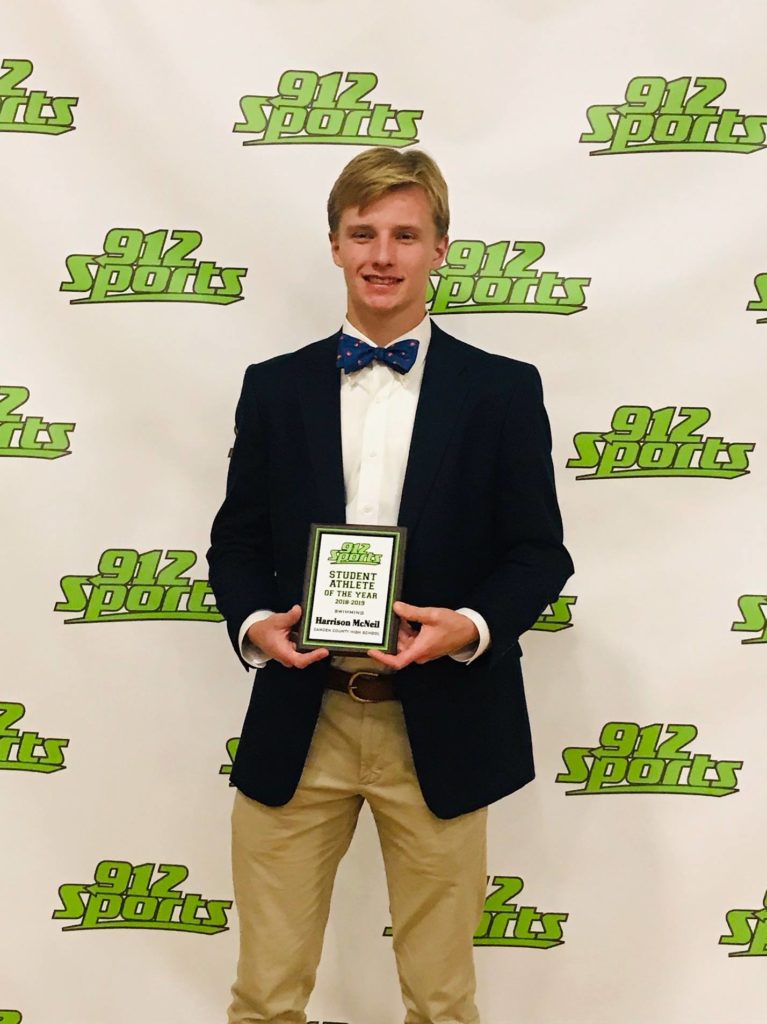 CCHS student athlete, Harrison McNeil, was honored recently by 912 Sports as the Southeast Georgia Swimmer of the Year. The award ceremony in Waycross recognized the elite athletes in our region who have proven themselves as the best of the best.
Harrison is not only the #1 regional swimmer in the 1-7A 50 and 100 freestyle but he is also #9 in the 50 and #12 in the 100 out of the thousands of student swimmers in the state of Georgia.
Harrison is a powerhouse in the classroom and as well as in the pool. Harrison is as committed to his studies as he is to his sport and we can't wait to celebrate his success beyond the halls of CCHS.