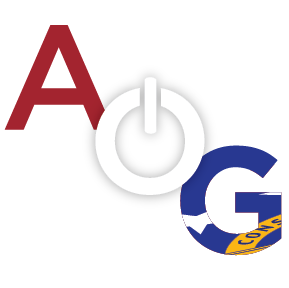 State first round playoffs for the Camden County Wildcat Baseball started last Friday and continued to Saturday afternoon after splitting the series with North Cobb High School from Kennesaw, GA. After a very tense two games on Friday, both teams were looking to end it Saturday and move on to the second round of the state playoffs. With a pitcher's dual to decide game 2 in favor of the Wildcats, North Cobb was looking for redemption. 
To review a recap of games 1 and 2, consider this article by clicking here. To view AllOnGeorgia-Camden's full recorded live stream of games 1 and 2, click the links below:
---
Game 3 – The final game of the first round
The third game started off with North Cobb batting first with an eventual hit from one of their star players, Tristin Dobbs. Dobbs hit a homerun in the top of the first bringing home his teammates on base which increased North Cobb's lead quickly to 3-0 game. Camden's Coach Seymour quickly made a pitching change to Justin Mesmer to slow down North Cobb's momentum.  Near the bottom half of the first inning, Camden's Ian Smith and Milan Ellerson were able to reach home plate after a single by teammate Chris Mobley narrowing North Cobb's lead to 3-2. North Cobb would then put up two more runs on the board after a single base hit from Tristin Dobbs to bring in 2 R.B.I's.
At the bottom of the second inning, a double from Camden's Ian Smith allowed for his fellow teammate, Cole Loden, to reach home for 1 R.B.I. Later on, in the 2nd inning,  Hunter Dean hit a single which allowed for Ian Smith to score a run narrowing the lead to 5-4 with North Cobb still on top. With no runs for one full inning at the bottom of the 4th inning,  Ian Smith hit a single home run for Camden which tied it at 5-5 a piece.
Critical moments of game 3
During the top of the 6th inning, a pitching change occurred exchanging Justin Mesmer for Milan Ellerson for the Wildcats. With just three pitching attempts with North Cobb having a runner on third base, Ellerson was called for a balk (an illegal motion by the pitcher to deceive base runners which allows a runner to advance) by the umpire. (To see this call, click here and fast forward to time 2:14)
Many in the crowd felt this call was controversial. Due to the balk penalty, North Cobb's runner was allowed to advance to home plate causing North Cobb to take the lead at 6-5. Camden's Colton Thrift was called to the mound to finish the game for the Wildcats. At the bottom of the 6th inning, with bases loaded for Camden, Chris Mobley of CCHS, was walked to first base which lead to senior Cole Loden advancing to home plate tying the ballgame at 6-6.
A runner from North Cobb, at the top of the 7th inning, ran in for one run to take the lead at with a score of 7-6. At the bottom of the 7th inning, Camden's Tim Parker scores a run off of a pitching error from North Cobb's Andrew Greckel tying the game at 7-7.  As Camden's Jordan Brown hit the next pitch, the ball fell to left-center field. As Brown's ball was caught, with two outs, Cole Loden sprinted to home plate and was called safe after the catcher's failed attempt to tag him. Camden wins in a close game, with a score of 8-7, advancing to the second round of the state playoffs.
The next game is on May 4th facing Brookwood High School in Snellville, GA. To view the complete state AAAAAAA playoff bracket, click HERE. 
---
Game 3