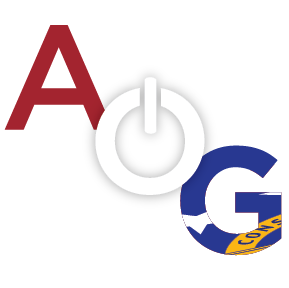 The Kingsland City council continues to wrestle with solutions of how to correct long-term drainage issues. Since the flooding from Hurricane Irma, many residents are still feeling the aftermath and continue to look to city leadership on correcting the issues quickly.
Mayor Kenneth Smith also agrees with the many residents affected by the recent flooding and the ongoing drainage problems. Smith expressed that he wants these concerns corrected now.
Currently, the city is looking for ways to mitigate the drainage problems by securing grants that would help correct some of the heavily impacted areas in Kingsland, such as Honeysuckle Street.
City Engineer Robbie Cheek, along with Kevin Smith from Hutton Thomas Engineering, are working to secure extra funding to help reduce flooding in high prone areas in the city along with immediate ways to reduce drainage problems in these areas. However, the engineers warn city officials that the process will take a long time due to all the regulations and permits. 
Some areas of the city can be mitigated now to prevent further flooding, but engineers continue to blame rules for the lack of swift efforts. Cheek stated the city continues to focus on "overall problems" not "individual problems."
Cheek said there are some environmental issues that the city could work on now with the help of the Army Corps of Engineers, but permitting is still required for approval.
"It is not as simple as just going out and doing it," said Cheek. "For the last four or five weeks, we have been trying to figure out how to do this."
Mayor Smith replied, "Can we just do it and ask for forgiveness later."
"I would love to tell you, yes, but I would be careful," stated Cheek. "Inside the subdivisions, we are okay, but outside of the subdivisions, we are not. The Lakes, for example, they are on the east side of Gross Road, we really need to do some things over there. We just can't put equipment in there without easements and permits. Let's not get ahead of ourselves."
Council asked Cheek how long it would take the process to correct the drainage in the aforementioned areas and Cheek said it could take 90 to 120 days.
The engineers are reviewing a 20-year-old study. According to Cheek, the study will act as a baseline for how to correct drainage issues, but many areas that flooded in Kingsland are not in the 1997 study. According to Cheek, that study is still 50 percent valid regarding the technical aspects not related to growth.
Cheek stated that even though Kingsland has grown, it cannot be comparable to the growth of a large city like Atlanta. Therefore, Cheek feels the study is still valid to help correct current drainage issues.
The city is also reviewing a newly proposed ordinance concerning drainage; however, Cheek states that if the city increases their ordinance to cover storms that are similar to what occurred in Irma, a 100-year storm event, the city is not prepared financially to design and retrofit their infrastructure for that capacity.
Kevin Smith, an engineer from Thomas and Hutton, stated there are funding avenues through FEMA that could help with upgrading and retrofitting Kingsland's drainage infrastructure, but warns that designing the infrastructure for an Irma-like event will be too costly for the city.
Smith advocated that local leaders to contact Congressman Buddy Carter to facilitate grants such as the Hazard Mitigation Grant, Pre-Disaster Mitigation Grants, and Flood Mitigation Assistance Grants.
All of the grants help provide long-term solutions to similar drainage issues along with helping minimize damages from disaster through a cost-effective approach. Smith also stated that some grants from the state can be obtained now if there is proven damage to the infrastructure, but that would need to be worked out with state officials. Cheek referred to these dollars as "quick money", but it would not correct all issues.
Mayor Smith asked Cheek if there are things that can be done now to clean ditches and drains that would not affect getting the grants, and Cheek said that the actions of normal maintenance would not affect additional qualifications for grants. Cheek stated that changing any existing infrastructure would have to comply with grant opportunities. Cheek also noted that some of the projects that can be worked on now require assistance from the county and the state's Department of Transportation (DOT). Cheek reminds officials that working through the state's DOT process can be difficult.
Cheek discussed a few projects and areas of the city that can be worked on now, but that would have to come out of general funds.
Councilman Grayson Day asked for those two areas, with details, to be sent to him in an email by the next day.
Yolanda Ramsey and Carly Seymour, who both live in Lakes area of Kingsland off Gross Rd, were heavily impacted by the storm and continue to remind council members of the long-term flooding issues that remain in the city.
Ramsey's home on Honeysuckle was flooded with raw sewage and was told by FEMA that she was approved for an $82,000 SBA loan to rebuild. Ramsey told the council that amount is in addition to the $150,000 mortgage she already pays for on the home.
Ramsey informed the council there are many areas that were flooded that could be corrected sooner. Ramsey stated for the city engineer, Robbie Cheek,  "to get to work" on the issues that expired in 2008 near Gross Rd. Ramsey stated she will be getting Open Records request on email communications before the storm until the end of this year.
Seymour showed city officials at the meeting of two recent rain storms that showed more flooding in the area that she lives near. The pictures show minor flooding at the bottom of the street and sat there for several days. Seymour asked official how water is supposed to drain uphill if the city is not efficiently maintaining the drainage issues. Seymour fears that if another storm comes along, that she will continue to come out of pocket to maintain her home because of the city's negligence. Currently, Seymour is paying out of her pocket, $42,000, to rebuild and repair her home.
Seymour further discussed some Open Records she obtained that shows discrepancies in the maintenance logs of the area on cleaning ditches and drains and wants clarification on those reports. The city manager stated that was probably due to a clerical error. Seymour further pointed out that documentation does not specify which ditches are being maintained in the area of certain streets.
"How am I to be assured that this is going to be taken care of?" asked Seymour. "This ditch needs to be fixed now."
Councilman Ham engaged Seymour by saying "we cannot make promises we cannot fix" and that he suggested working from a prioritized list. Ham stated the city is making progress and recommended Seymour get sandbags.
"We want y'all to work with us. We know flooding is a problem, but y'all get sandbags and put them around your house. I will help you. We can blame each other all we want, but it won't get your house back. We are going to work with you to get the money so you can pay to rebuild your house. Sandbags will help, but it will not protect everything."
Seymour asked why can't the city just fix the immediate issue in the area.
Ham replied " We want a team effort. I work very hard. I do not think there has been anyone that has cut grass and moved people for free. So, if you want our help, we will put a team together, and we will get some sand in there. This is do-able. I am not waiting on FEMA/GEMA. You got to understand that Texas and Florida are getting the help. They ain't worried about little ole Camden County. We got to take care of our own selves."
See exchange on video here at time 2:00:46
https://www.facebook.com/AllOnGeorgiaCamden/videos/788710657974714/
The city engineer was expected to attend a state meeting with GEMA on how to secure grants that will help with immediate drainage problems. The meeting was expected to take place in Hinesville, GA on Oct. 24th.