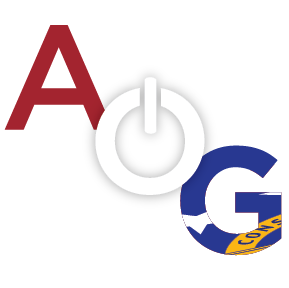 Kingsland City Hall had standing room only at Monday night's property tax hearing which was followed by the city council meeting.
The property tax hearing was scheduled prior to Tropical Storm Irma flooding several neighborhoods in Kingsland. The property tax proposal is set to levy an additional 13.94% or 1.04 mills.
The proposed tax increase would go to increase pay for public safety officers, add additional public safety staff, and other public safety operations for Kingsland. Many of the citizens that came to give input on the tax increase were in support for the increase for public safety services of the city; however, many felt that after Irma's flooding, city drainage problems have not been solved after years of complaints to city officials well before the flooding.
Many citizens expressed concerns that multiple years of not cleaning the storm drains and inconsistent maintenance have lead to serious flooding issues in areas that have been designated as no flood zones.
Kingsland resident, Cameron Luke, said the tax increase is "bad timing" after what happened to the people of Kingsland. Luke had concerns that announcing of the tax increase was not placed in a conspicuous area on the city's website. City Manager Lee Spell did say the announcement was on the website. Luke further complimented Councilman Grayson Day for his consistent communication on social media of what was going on in the city during the storms.
Resident James Bryson, who lives on Hydrangea Street, where over 60 homes were flooded with raw sewage, expressed concerns that he is now homeless and may never be able to return to his home. Bryson is now waiting on FEMA to evaluate his home to take out a loan to possibly rebuild his home; however, he is worried that if the city does not correct the ongoing drainage issues, that he will be in the same situation he is in now if another storm comes along.
"I do not think that was my fault because my home is not in a flood zone. I pay my taxes enough to where the city streets should stay clean," said Bryson. "As I fill out the paperwork for FEMA, a city official told me that I was going to get 20%…of what? Is there a certain amount we are expecting to receive from FEMA? What is next? Do I rebuild my home to lose it again? Do I rebuild my home so that the government can take it? Or do you recommend I walk away from it now?"
Mayor Ken Smith responded by saying this storm was the worst he had could ever remember in his 70 years of living in Kingsland.
"We will continue to provide work on our drainage and we have two engineers here tonight that are working and looking over the flood maps. We did not just start on this. We have been working on this [drainage] for a long time," said Mayor Smith.
Councilman James Ham emphasized that the residents and citizens must work together to help recover and make a list of things that must be improved upon from the storm.
"This recovery will not happen overnight, and we are going to do the best we can to recover," said Ham. "There are lots of barriers to communication, and with more technology, we are leaving people behind that do not have it – one of our biggest challenges is to make communication fair."
Bryson asked, " Do you have funds set aside to help me and my family rebuild my house now?"
"We can try, but I cannot make any promises," said Ham.
Another Kingsland resident, Yolanda Ramsey, who lives on Honeysuckle Rd, stated that in 2005 and 2012, Lakevine flooded and alerted city officials about the consistent drainage and flooding concerns. Ramsey said that the only thing the city did was "they brought out a sign that said high water."
Ramsey further pointed out that the city has not properly maintained the drainage system of ditches and culverts. Since 2012, Ramsey reminded that two changes have occurred in the area – the construction of the assisted living home and the new changes at Howard Peeples Park. Ramsey further went on to say that the mayor and the city manager are solely responsible.
"Because we pay our bills on time and keep our overhead low, we are being told by FEMA that we only qualify for a loan on a house that was valued at $136,000 before Irma and will now have two leans totaling $200,000 dollars in the Lakes."
Resident, Chuck Seymour spoke and stated that he has over $40,000 dollars in damages and questioned if the flood zones have changed since all the recent residential and road construction near Colerain Rd. was evaluated. Seymour feels that the road construction on Colerain Rd. is a common denominator of all the neighborhoods that flooded on the east side of Kingsland.
Mayor Smith stated that he has had little communication from the state on the project and he would look into it. Mayor Smith asked the city planner if he had heard of any communications regarding the construction of Colerain Rd. interfering with drainage. The city planner replied that he did not see that construction being a contributor to the flooding.
City engineers spoke to residents and informed the residents that the city's water and sewer infrastructure is aging and was not designed for the type of storm that brought almost 16 inches to Kingsland and 19 inches to St. Marys.
Kingsland's design is based on the National Oceanic and Atmospheric Administration's (NOAA) information on storm design. The city was designed for a 25-year 24-hour storm which is about 8 inches. A 100-year event 24-hour storm is about 11 inches. The engineer stated this was a typical design for most cities in Georgia. Irma's rainfall was 16 inches in Kingsland and 19 inches St. Marys, which defines the storm to be designated at 200 to 1,000 year rainfall storm in a 24 hour period. The rainfall also included a nor'easter that created storm surge and more rainfall ahead of Irma reaching the area which compounded the problems.
A resident from the audience, who said he was a nuclear engineer, attributed all the issues to a lack of maintenance regardless if the city did not plan for a 100-year storm. The resident then asked if the city had enough people in public works to do the maintenance that needed to be done.
The Mayor replied no and they would try to correct the problem.
Councilman Ham and Mayor Smith said they would work with the flood victims to draft letters to GEMA, FEMA, and the realtors to tell people the area has changed. Mayor Smith reaffirmed he will be sending a letter to Congressman Carter and ask him to come down to review the flood damage and give him concerns about what is going on in the city.
The tax increase is expected to be voted on at an October city council meeting.
To view meeting times and dates, please review the Kingsland City Government website-
http://kingslandcityga.iqm2.com/Citizens/Default.aspx
The full tax hearing can be viewed in the video below –