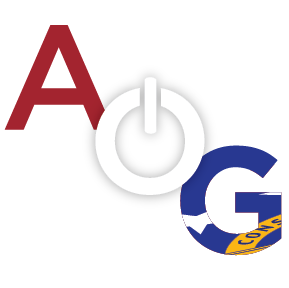 Kingsland City Council heard a multitude of lengthy comments and presentations from citizens and city leaders on a variety of issues. 
Two agenda items that were to be voted on was the removal of the 5-year sunset provision on the recent 1.04 mill tax increase and whether citizens could obtain a permit to use a firearm to shoot beavers as to prevent nuisances such as potential flooding and other property damages.  
Five-year Sunset Provision on Tax Increase –
The tax increase was voted on at the last council meeting on Oct. 2nd. Kingsland City increased the millage rate to 13.04% or 1.04 millage which equates to about a $400,000 increase in revenue from the taxpayers to fund salaries and equipment for public safety departments such as fire and police.
The council made a motion to discuss the approval to get rid of the 5-year sunset provision. However, Councilman James Ham wanted to discuss, and table the 5-year sunset provision in order to seek clarification if their previous vote on the tax increase could legally be used to fund salaries.
"Can we table this until later on? Because we have a long ways to go and we need to find out some more information from legal as far as the perpetual payments on salaries, " said Ham.
Ham wanted clarification from the city attorney before moving with the approval of getting rid of the 5-year sunset provision. Councilman Grayson Day agreed with Councilman Ham about further clarification about using the tax increase to fund salaries as opposed to operations costs and seconded the motion.
Mayor Kenneth Smith said, " As far as I know, there was some misunderstanding about using the funds for salaries with a 5-year sunset provision. I tried to pass that information around and talked to get some legal help from the Georgia Municipal Association to find out what we could legally be done," said Mayor Smith.  
Councilman Day replied he had not seen this communication before the scheduled council meeting and it was not submitted in the packet for the council to review about the legality surrounding the use of the new funds for salaries with the 5-year sunset.
"I just got it…I think I…I did not send it out last week…I just handed it out tonight," said Mayor Smith. "I gave everybody a copy of that."
Some on the panel were reviewing their paperwork and seemingly were unable to find what the Mayor had given to council.
Councilman Day stated that "If we have a councilman that wants to examine our legal ramifications of changes, I would certainly think we should not back that down, and I seconded that motion.
Mayor Smith stated that there has already been a seconded motion to approve getting rid of the 5-year sunset provision, and that he called for a discussion on get rid of the sunset provision.
" We are discussing it, and you want to make a seconding of the motion," said Smith. "I have not called for a motion on the floor."
"I just feel like that if we have a councilman that asks for clarification, we have always done that," replied Day.
"One councilman does not dictate what happens for the full board. I am not being argumentative, it is just a statement of clarification," said Smith.
"So what have you determined?" asked Day.
"So all I am saying now is to found out about trying to find out if this 1 mill was legal or not to go ahead with the provision…to go ahead and allow it to be approved for the operational side of the 1 mill that was voted on. Somehow it got misconstrued and we got the information the finance director to say that the millage could not be used for salaries. That was the original intent of the millage for the fire and police department…to stabilize those two. That was the original intent. I know that you're not in favor it, but the intent was to discuss the usage for those two departments. That was all that it was for," explained Mayor Smith.
Councilman Day explained that he could not speak to the lawfulness of the usage of the 1 mill tax increase and stated to the Mayor that he sent something out to the council and Day continued to state that he received no prior communication about the lawfulness of the usage of the 1 mill by the Georgia Municipal Association.
"Is it here? I just want to see it," replied Day.
" I do not know where that got to, but…" said Smith
" If it is not here, it is not here. I have questions about what you wanted to share because maybe it will change my mind. I do not know. But I do know that for months ahead of time we have circulated what sunset funding could be used for, and it reached every councilman and the mayor. And it circulated numerous times…and then we took a vote and you actually put forward the option of a sunset clause on that funding. It was incorrect, and we know that now. Here we are again trying…giving a chance to correct something. You can let it slide by again if you want to and Councilman Ham voted for it. Seems like we need more legal information on what to do," stated Day.
"Councilman, all I said was that you seconded something. You said that you seconded the motion. You cannot have two secondments of a motion and I did not call for a discussion," replied Smith.
There was a motion and a second for discussion to table the 5-year sunset provision, but confusion on the original motion could not be agreed upon.
"There is not a motion on the floor for approval," said Day.
"That's what I am saying," said Mayor Smith.
"That is not what you are saying," replied Day.
Councilman Ham was asked to clarify his motion and stated that he wanted clarification. Then he was asked to restate his motion for the record.
"My motion was that we consider a pay raise," said Councilman Ham.
"As far as I am concerned, my vote is to go ahead with this," said Smith. Which was to the approval to get rid of the sunset provision, instead of the voting on the original motion to table for clarification.
So you are changing your vote? " asked Day.
"I did not vote," replied the Mayor.
"Yes sir you did," said Day.
The attorney then asked the Mayor to clarify his vote.
"As far as I am concerned, we can go ahead and vote," continued Mayor Smith.
After much back and forth about the confusion of the original motion, the council voted 2 to 2 to table the item for the next meeting, which meant Mayor Smith was to break the tie. The Mayor never voted to break the tie to end the motion for discussion.
Instead, the council voted to approve the get rid of the 5-year sunset provision for the 1 mill tax increase even though the original motion was never voted on by Mayor Smith to break the tie.
"Tonight, we have shown the tenuous grasp on Robert's Rules, that this city and this governing body is supposed to abide by. I am concerned for the state of this council. And our homework, that we get paid to do before these meetings. Tonight, we had a very wise option, put forth by Councilman Ham, to seek legal information on how this funding can be used. I have never once seen us not vote to overturn that and to not allow a councilman to get more information from our city attorney and from people who are trained professionals who know what they are talking about….it concerns me," said Councilman Day.
"It's clear you do not approve what we have been trying to do," said Mayor Smith.
"Do not put words in my mouth," replied Day. "I am absolutely for giving our fireman and police officers a raise. I do not agree with the millage increase that we are imposing. We do not need to raise the millage rate to do that. If you look at our finances, you will know we do not need to do that to give them a raise. Last time we made a mistake in how we funded the patrol officers, and now we have a discrepancy between the different levels of services within the police department. Now we have people rolling off into a higher position only being paid a $1.50 more."
Some on the council, including Councilman Ham, wanted to seek clarification if the funding could be legally used for salaries for public safety employees, which the finance director said they could not be used for that purpose.
Instead, a final vote of 3-1 was cast in favor to remove the sunset provision. Councilman Day was the lone "nay" vote.
See video of exchange here –
https://www.facebook.com/AllOnGeorgiaCamden/videos/788710657974714/
To see the exchange, fast forward to 2:55:00 and review the rest of the video from the AllOnGeorgia -Camden Facebook Page. It is also pinned at the top of our FB page.
Beavers –
The council had to vote on the abatement of nuisance beavers. Some citizens and even Councilman McClain discussed how the beavers have added to the flooding issues and property damage within the city.
Currently, it is prohibited to fire a gun in the city limits of Kingsland, but the council had to vote on an ordinance that would allow slight flexibility for property owners to shoot beavers by gaining a permit approved by public works. However, Georgia Department of Natural Resources (DNR) has jurisdiction over the shooting of beavers.
Council unanimously voted to table the beaver abatement ordinance until they were to consult with legal on the matter. The city attorney was tasked seek out DNR about how to handle this issue. The city attorney was concerned that the ordinance would violate Georgia law.