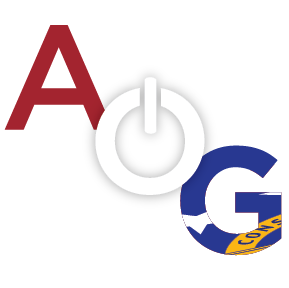 In November of 2016, Glynn County voters approved a referendum to collect a Special Purpose Local Option Sales Tax, or SPLOST, and the county began collecting money for the special project list as of April 1.
Approved SPLOST referendums allow counties and cities to collect an additional 1% sales tax for local capital outlay projects. Projects include street paving, road striping, sidewalks, water and utility upgrades and things of the sort.
The sales tax in Glynn County is now 7%.
Glynn County set a goal of $71,595,000. The project list includes:
Animal Control Facility
Estimated cost: $1,500,000.00

Veterans Memorial
Estimated cost: $1,500,000.00
St Simons Island Village Drainage Improvements
Arnold Rd. Tide Gates Replacement
College Park Drainage Outfall Improvements
Chapel Crossing Rd. Drainage Improvements
Somersby Point to Martin Palmer Dr. Drainage Improvements
Golden Isles Parkway Extension Drainage Improvements
Box Culvert Replacement on Old Jesup Rd. near Lillie Way
North Harrington Drainage Outfall Improvements
Hornet Dr. Drainage Outfall Improvements
Sea Island Rd. Ditch Piping Improvements
Road Resurfacing and Road Shoulder Widening
Estimated cost: $10,662,846
Resurfacing of at least 10 miles of roads per year for at least five years for a total of 50 miles will take place in various locations throughout Glynn County.  Resurfacing priorities will be based on a Pavement Evaluation Management System, PEMS.  Additionally asphalt shoulders 2 feet in width should be considered on all arterial and collector roads evaluated for resurfacing to prevent dangerous edge drop off issues.
Road Reconstruction and Resurfacing on Old Jesup Road near Everett City
Estimated cost: $850,000
This section of Old Jesup Road is near to catastrophic condition due to failures of the underlying base materials.  This road will be rebuilt in place and require removal of the existing asphalt.  There is no right-of-way outside of the existing footprint of the road, which runs through a cypress swamp.  Several options are available to restore a stabilized base including, but not limited to, concrete, or recycled in place road stabilization.
Canal Rd. Project Improvements
Estimated cost: $4,000,000
This project will tie into the improvements and widening that were installed with the Sam's Club project.  The remaining section out to Glynco Parkway will be widened to four lanes, drainage pipe required for current longitudinal ditches, multi-use trail, and intersection improvement at Glynco Parkway.
Extension of Dungeness Dr.
Estimated cost: $400,000
The project will consist of all engineering, surveying, r/w acquisitions, plan development, and construction required to tie the current end of Dungeness Drive to Southport Parkway to facilitate access from the commercial area of Southport Parkway directly to the traffic signal on U.S. Highway 17 at Dungeness Drive.
Dirt Road Paving
Estimated cost: $3,000,000
Various locations throughout Glynn County
Sidewalk along Gateway Center Blvd.- Design and install sidewalk and lighting along Gateway Center Boulevard from Glynco to Canal Road and a small section of Canal Road. Estimated cost: $200,000
Sidewalk Improvements along Ocean Blvd. – This project continues the King's Way Sidewalk Improvement Project constructed in 2015.  It will include resurfacing and widening of the existing sidewalk to multi-use status. Estimated cost: $150,000
Sidewalk Improvements along Frederica Rd. – Urban sidewalk maintenance and improvements. Pavement markings at 1610 antiques, reclaim shoulder for additional multipurpose lane width, install curb where lane proximity is directly adjacent to path. Signage, pavement markings, crossing at Retreat Plaza.  Sidewalk gap closure of existing sidewalk at Long View Dr. to Rear View Dr. Sidewalk gap closure of existing sidewalk at south of Landing Field Road adjacent to Fuse Frozen Yogurt. Estimated cost: $490,000
Sidewalk along U.S. Highway 341 – This project would continue the U.S. Highway 341 sidewalk from McKenzie Drive to Sterling.  The sidewalk will be five feet wide with a two foot wide delineated concrete buffer strip against the back of curb.  The walk will be ADA compliant. Estimated cost: $270,000
Sidewalk in Harrington area on St. Simons Island – 6' multipurpose trail, signage, boat launch site improvements/trail head facilities. Estimated cost: $250,000
Sidewalk along Chapel Crossing Rd. – Multipurpose trail & signage from Golden Isles Parkway to US 17/Coastal Georgia Greenway Trail. Estimated cost: $540,000
Bridge Construction Project over South Palm Ditch on US Hwy 17-  Construction of a bridge over the South Palm drainage ditch as U.S. Highway 17. The current cross drain pipes are undersized causing the drainage system to back water as far west as Spur 25 at Altama Connector. Work will require extensive permitting and design,. Estimated cost: $1,725,000
Sea Island Rd. and Hamilton Rd. Intersection
Frederica Rd. and Demere Rd. Intersection
Frederica Rd. and Riverview Dr. Intersection
Frederica Rd. and Sea Island Rd. Intersection
Ocean Blvd. and Mallery St. Intersection
Sea Island Rd. and Hamilton Landing Dr. Intersection
East Beach Causeway and Ocean Boulevard
Beach Causeway and Demere Rd. Intersection
Sea Island Rd. and Demere Rd.
Kings Way and Frederica Rd. Intersection
GA SR 25 Spur and Altama Connector Intersection
Frederica Rd. Traffic Flow "go around" ("eyebrow") Lane Improvements
The County also provided a breakdown of the project types:
The SPLOST collections will expire on September 30, 2020 unless voters approve an extension. The SPLOST will also cease should the county collect the $71,595,000 before the 2020 expiration.