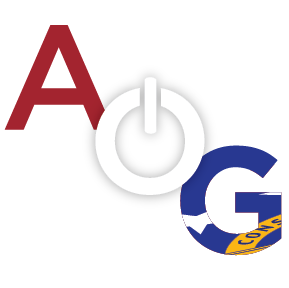 By guest writer John Wood
Last week, County Manager, Steve Howard speaks to the FAA and commercial space leaders about the reality of a spaceport on Georgia's southern coast. 
---
The late, great American Hero John Glenn was the first man to orbit the Earth, going around three times for nearly five hours with speeds of nearly 17,000 miles per hour. Sixty years later, Camden County is trying to create first commercial spaceport in Georgia. Currently, House Bill 1, authored by Representative Jason Spencer, R-Woodbine and its Senate counterpart written by William Ligon, R-Brunswick, are now orbiting the Gold Dome at much slower pace than Glenn did. Both bills are the legal necessities required that will absolve the Space Port from potential liabilities. Spencer was one of the legislative leads in the Georgia Space Flight Act, House Bill 734 which passed last year. The bill was widely received by the state government and had vocal support among landowners on Little Cumberland Island.
The Coastal Regional Commission led by Executive Director Allen Burns which has elected officials and non-elected representatives from Bryan, Bulloch, Camden, Chatham, Liberty, Long, Effingham, Glynn, and McIntosh pledged the commission's complete support to the project. The commission represents ten counties and 35 cities. The creation of the Spaceport will be a major impact for all the coastal area and southeast Georgia, not just Camden County.
During the current legislative year, House Bill 1, defeated three amendments that were offered by landowners on Cumberland Island during sub-committee discussions. It made it through the House Judiciary Committee but is now drawing fire from David Knight, R-Griffin, Chairman of the Game, Park, and Fish. Knight is concerned that launches could potentially close fishing areas and boating places for a certain amount of time.
Knight's concerns were dealt with, and each concern addressed when the process initially began. In fact, an article in the local paper from Georgian and Tribune from 2015 stated when and where areas in proximity of the Space Port would be off limits during launch preparations.
As Spencer and Ligon are trying to propel the cause forward in Georgia, Camden County Administrator Steve Howard, was in Washington D.C., at the Federal Aviation Administration's Commercial Space Conference. Howard, who is the project lead for the Space Port, spoke at the conference and participated in a panel discussion.
Three years after Glenn orbited the earth, Camden County, Georgia was the site for some of the original rocket tests for later flights to the moon. Camden County was considered as a potential site for the Apollo launches.
"Camden County was part of the early space program and was the New Frontier and where President Kennedy's vision of going to the moon was alive and well," Howard said.
Howard is a full-throated cheerleader that totally believes in the creation of the Camden County Space Port. His vision and forward thinking is catching on because he spends as much time fielding questions from some of the important individuals in the commercial space industry.
"You are looking a business globally that is worth $320 billion dollars if we can just get a percentage of that it could do amazing things. We have a strong aerospace program at Georgia Tech and the only collegiate Center for Space, at Columbus State University. There is a lot of talent we lose out of state, but we can keep this right here," Howard said.
From a technical standpoint, the Camden Space Port offers a stranded asset and idle commercial, industrial site once operated as an aerospace rocket testing & industrial processing facility.
"This is an opportunity to bolster the regional economy with a P3 smart growth project. Our location and infrastructure proximity makes this a great opportunity to restore a great moment from our past and make even better and relevant for the future," Howard said.
As Howard has traveled across the state and country presenting his vision of Georgia's only Spaceport he has encountered a lot of support.
"Georgia has a number of attributes that will make it fertile ground for future commercial space activities including an existing robust aerospace industry, access to a talented pool of Georgia Tech, Georgia, Columbus State and other graduating engineers, as well as launch and manufacturing at the future Spaceport Camden. With the FAA-led Environmental Impact Study (EIS) wrapping up in the next few months, having the Georgia Spaceflight Act in place as law will be a critical signal to industry that Georgia wants the jobs, innovation economy, and inspirational aspirations that come with the commercial space industry," Commercial Spaceflight Federation President Eric Stallmer said.
Alaska Aerospace has also been very encouraging in reaching to the project and offering advice, since they are on Kodiak Island face a similar issue with a pristine, guard environment.
"The beauty of Camden County and the Georgia coast makes this a community of choice for people live in. The Spaceport will not upset the beauty or natural environment in any way. In fact, when you consider the way the environment around Merritt Island part of the Kennedy Space Center has been protected from development allowing plants and animals to thrive in their natural habitat. The Spaceport Camden will be the only non-federal vertical launch site on the east coast, which could have a huge impact on job creation and revenue. We made history once during the Apollo program, and we are ready to make history again with Georgia's only commercial spaceport," Howard said.