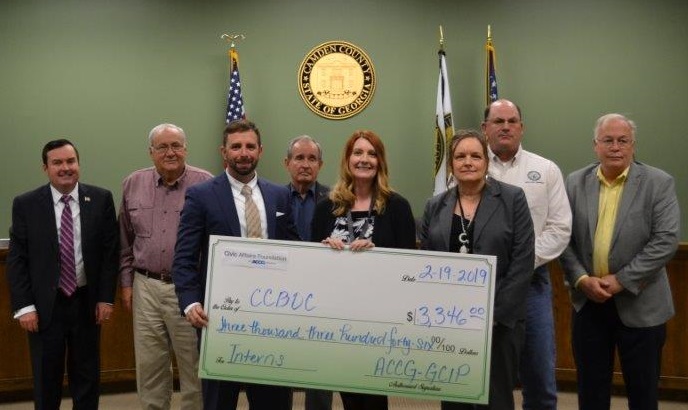 The Camden County Board of Commissioners is pleased to announce that it is a recipient of Georgia County Internship Program (GCIP) funds from the Association of County Commissioners of Georgia (ACCG). The $3,346 grant will assist in funding two interns for summer 2019. One intern will work for the Camden County Board of Commissioners in the Administration Department and one will work in the Finance & Budget Department.
The GCIP offers internship experiences to undergraduate and graduate level college students in county government offices throughout the state. Created in 2010, with funding from the Georgia Department of Labor, to date, over 350 students have filled internship positions in 68 counties throughout the state.
"These interns will gain valuable experience and Camden County residents will benefit from their work," said Camden County Grants Manager Julie Haigler. "We are excited to
receive this grant from ACCG."
This is the fourth consecutive year that Camden County has received this funding. Undergraduate and graduate level college students are encouraged to apply.