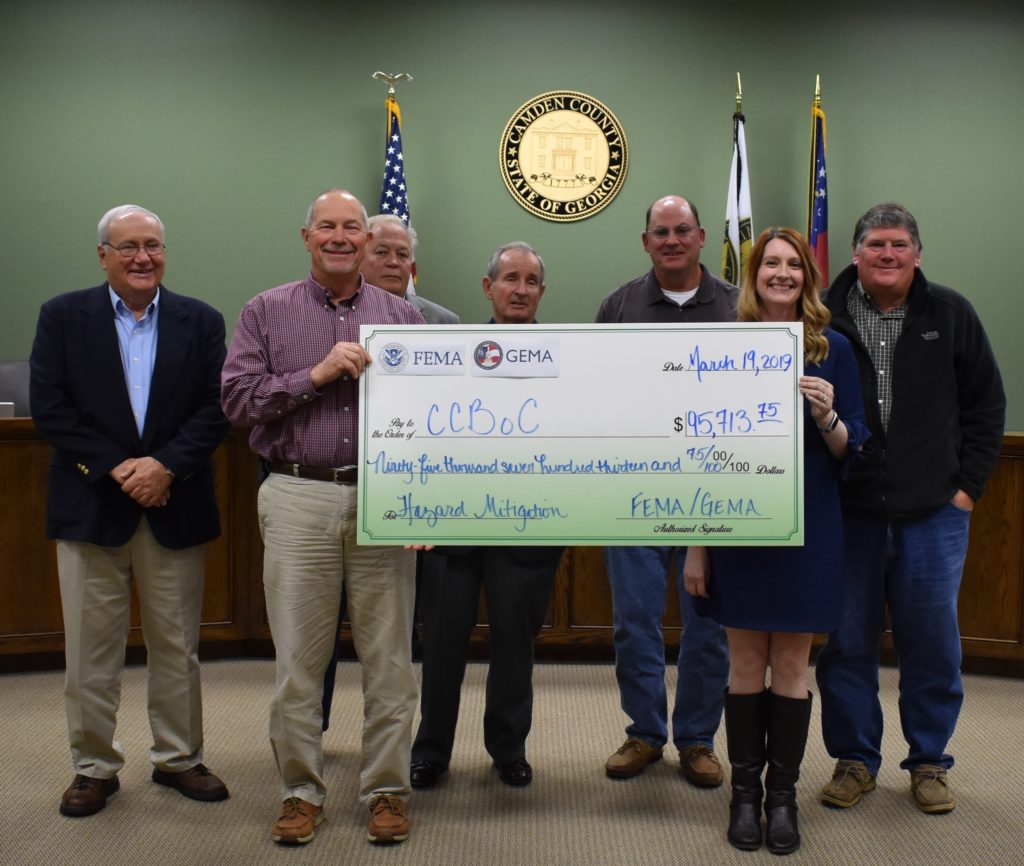 The Camden County Board of Commissioners is pleased to announce that it is a recipient of Flood Mitigation Assistance from the Federal Emergency Management Agency (FEMA) and the Georgia Emergency Management Agency (GEMA).  The $95,714 grant will assist in the acquisition, demolition, and clearance of a repetitive loss property.
"We are happy to receive this funding from FEMA and GEMA," said Scott Brazell, Community Rating System (CRS), Erosion & Sedimentation (E & S) Coordinator. "Clearing this property will provide additional points towards improving our CRS score and allow unincorporated Camden County residents to enjoy a greater discount on their flood insurance."
With 75%, $84,454, from FEMA and 10%, $11,260, from GEMA, Camden County will add 15%, $16,891, through inkind funding, demolition, and clearance assistance. This property will be cleared of any structures and returned to a natural state of vegetation. Additionally, this property will be deed restricted to prevent future residential use.