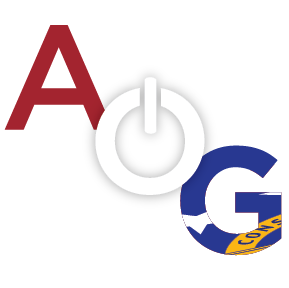 KINGSLAND–  Kingsland Mayor Pro Tem and City Councilman Alex Blount will challenge incumbent Mayor Kenneth Smith for city mayor in this November's municipal election.
Blount resigned his seat on Tuesday to qualify as a candidate for mayor.
In an email to All On Camden, Councilman Blount stated that his campaign will be focused on the future of the City of Kingsland.  The slogan "Focused on Our Future" graces a large campaign billboard in Kingsland off Highway 40.
"Focused on Our Future came from budget discussions where I found myself making arguments that were just as concerned about the city's fiscal health for tomorrow as today," said Blount.
Blount stated he would strive to lead an administration that was "better" and "more concerned with planning and communicating."
One major issue, in the race was the discovery of an irregular use of city credit cards by Mayor Kenneth Smith.  All on Camden reached out to Mayor Smith for comment, but he did not reply to our email.
Councilman Blount was asked about the mayor's credit card incident and what he would do to change the current credit card policy for city officials.
"The Mayor's blatant disregard for fiscal policy has certainly been frustrating.   As Mayor I would draft a separate travel policy for elected officials," said Blount.  He stated that his changes would include a policy that would call for the use of technology applications such as Skype or Go To Meeting to attend meetings in lieu of traveling across the state.
Councilman Blount stated that the Kingsland City Council has already made some limited changes to the current credit card policy.
"As a sitting member all we were able to agree on was turning in our cards and all travel being paid out of pocket, and then the elected person (would be) reimbursed. This was a good first step, but we need a sound policy to show what we are willing to reimburse," added Blount.
Councilman Blount stated that he has a few goals for the city he would like to accomplish if elected mayor.
"My main goals would be to increase contingency funds and fund balance. Once we reach the fund balance amount, our policy states I would then like to lower taxes.  Lastly, I would enjoy being a part of restoring a level of accountability to the Mayor's office."
Incumbent Mayor Ken Smith has already qualified and he also faces another challenger, Cecil Stephens, former assistant fire chief in Kingsland.  In addition, incumbent councilmen Jim McClain and Grayson Day also qualified to retain their current seats.
Also, there will be two ballot initiatives when city voters go to the polls in November.  One referendum will be to move all city elections to even-numbered years while the other ballot question will change the method of selecting city leaders from the current plurality system to a majority system.
In Woodbine, Steve Parrot qualified for re-election as mayor and current incumbent councilmen Robert Baird and Randy Bordelon are also up for re-election.
Qualifying for municipal elections across the state ends on September 4, 2015.
By BEN RUSH