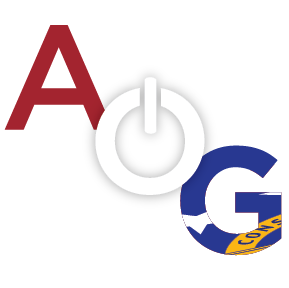 In August of 2016, Taylor Williams of Kingsland, GA, an army veteran medic, was stabbed 12 times in the back by Troy Grundof in Kingsland, GA.  Williams died at the scene. The case was immediately turned over to the Georgia Bureau of Investigation and then to the District Attorney.
On May 18th, 2017, a grand jury indicted Grundof of one true count of tampering with evidence and no count for two involuntary manslaughter charges. Under Georgia law, tampering with evidence "shall be punished by imprisonment for not less than one nor more than ten years."
The District Attorney's office has not commented on punishment at this time and the District Attorney's file is not yet available to the public. Grand jury rulings are generally a litmus test as to how a criminal trial would fair against a trial jury. Grand jury proceedings are held in strict confidence for witnesses to speak freely as well as to protect suspects if a grand jury decides not to bring charges. Ultimately it will be up to the District Attorney, Jackie Johnson, to move the case to criminal court if there is enough evidence to do so.
Three counts were brought before the Grand jury:  ( see full description of counts at the end of article)
Counts 1 and 2  – Involuntary Manslaughter
Count 3  – Tampering with Evidence
According to the indictment report, Grundof entered into the fight involving Taylor Williams and Andrew Peacock where Grundof appeared to have "acted in self-defense of a third person."  Josh Carroll, a friend of Taylor Williams, was also stabbed the fight multiple times (11 times) according to investigative reports.
According to Taylor Williams' mother, Nichole Williams, "Taylor is the true victim…there are people that are trying to play the victim role when Taylor is dead." Her biggest fear is that people will forget what happened to Taylor and she wants Taylor Williams to be a household name.  Ms. Williams and her son Troy Williams have set up a Go Fund Me account for legal expenses and they intend to move forward with seeking justice for Taylor and started a hashtag #JusticeforTaylorWilliams on social media when the incident occurred. "It is a story that is unraveling and I feel the people playing the victims in this story are enjoying it", said Nichole Williams.
Troy Williams, Taylor's brother, who lives and works in Camden County, gave AllOnGeorgia – Camden the following statement after learning of the grand jury's ruling:
I just want to say how disappointed I am for the ruling the Grand Jury made in regards to my brother's murder – How can someone get away with stabbing someone 12 times, resulting in their death? It makes no sense to me. Especially considering they were 12 direct stabs, no slashes, but through and through stabs. If it were truly a self-defense situation, Taylor would have been slashed with the knife versus clean stab wounds.
I'm highly disappointed in the way the District attorneys, the Grand Jury, and Georgia Bureau of Investigations handled this case. It's like they just wanted to hurry and get it swept under the carpet – especially with what all parties involved had told me what happened that night, is different than what the investigators claim happened.
Just a few weeks before the case went to Grand Jury, a DA investigator had reviewed the case in great detail and told me "I feel as though we have more than enough evidence to take this to trial and to get the person responsible to be put into jail". Yet, the Grand  Jury said no. I just think there is more behind the scenes than we the people know – 23 stab wounds [between both victims], my brother is dead, and the man is walking free and living happily. All I know is that this is not okay – I miss my brother every day.
There's not a day that goes by that I come to work and see certain places that we worked together or on accidents and it just makes me so sad. I just want justice for my brother, because this is not okay. 
---
Indictment Counts 1 through 3 – Grand Jury ruled that there was enough evidence to indict Grundof with the tampering with evidence and not involuntary manslaughter.
Kingsland Police Report Narrative before case was turned over to the GBI