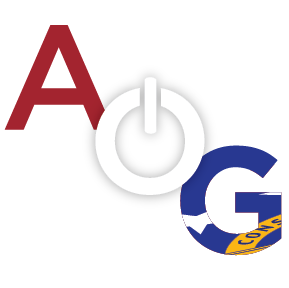 An area environmental group is sinking its talons into growing the next generation of wildlife lovers this week by sponsoring a middle schooler to attend a week-long birding and ecology camp.
Coastal WildScapes, a Darien-based wildlife advocacy group, has paid the $425 fee for an underprivileged 12-year-old Glynn Middle School student to take part in Camp TALON — Teen Adventures Learning Ornithology and Nature — on St. Simons Island, said Raleigh Nyenhuis, the group's vice chair.
"We're sponsoring one little girl, and we're basically funding her to go to Camp TALON," Nyenhuis said. "She's also getting a $75 gift card to Walmart so she can buy the things she'll need for camp."
The six-day, overnight camp is an immersive program that takes boys and girls ages 13-17 to Coastal Georgia locales including Sapelo, Jekyll and Andrews islands, the Okefenokee National Wildlife Refuge and other biologically diverse areas. The program is based at Epworth by the Sea conference and retreat center on St. Simons Island.
"It's definitely going to be an adventure," Nyenhuis said. "There will be plenty of learning, ornithology and nature — and it's all done by the Georgia Department of Natural Resources."
Coastal WildScapes originally planned to send two children, but one of the scholarship recipients has since relocated from the area, Nyenhuis said.
"It's just one (child), but every single child is a step forward. The more we can educate about native plants, habitats and ways to connect and keep our coast healthy, that's a huge step forward," Nyenhuis said. "And the best part is that (the scholarship) is that it's for someone who might not be able to do this otherwise."
Money for the program is possible through the Paul Griffin Scholarship Fund, named for a late founder of Coastal WildScapes, Nyenhuis said. Scholarships are awarded on a need basis with input from area educators and school officials.
"All of that money is set aside for educating kids," she added.
Although educating the next batch of biologists is part of Coastal WildScapes' outreach, the all-volunteer nonprofit group also focuses on "(preserving) and (restoring) the highly significant biodiversity of southeastern coastal ecosystems by protecting existing native habitats, rebuilding the connectivity of impaired habitats and minimizing the future fragmentation of the coastal landscape," according to its website.
The group, founded in 2008, has offered field trips, native-species plant sales, lectures and other community educational events.
"We do a lot of field trips where people are helping to pull up invasive species, and planting native pollinators and things like that," Nyenhuis said.
Coastal WildScapes also provides coastal habitat certification for gardens and landscaping.
The certification program is aimed at using native plants which help support local wildlife.
The workshops are open to the general public, but certification is limited to members of Coastal WildScapes, according to its website.