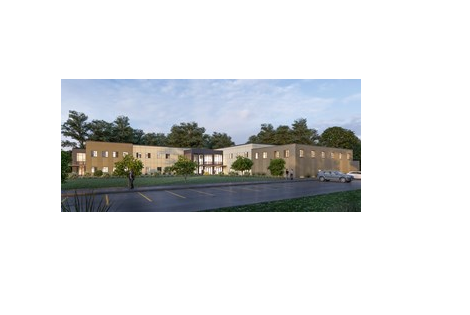 Coastal Pines Technical College (CPTC) will be hosting a Groundbreaking Event at the site of their future new campus in Camden County. The groundbreaking ceremony will be held on Thursday, April 25, 2019 at 2:00 p.m. Because this is a construction site, there will be no parking on the grounds.  Guests are asked to please park at Southeast Community Church, 790 May Creek Drive, and transportation will be provided to and from the campus site. Following the ceremony, a reception will be held at Southeast Community Church at 3:00 p.m.
The new campus will be home to several program areas. The programs on the approximately 62,000 square foot campus will include; Adult Education classrooms/labs, Business Technology, Certified Engineer Assistant, Computer Information Systems, Electronics Technology, Engineering Technology, General Education, Health Care Science, Health Care Assistant, Industrial Systems Technology, Maritime Operations Technology, Naval Maintenance Apprentice, Nurse Aide, and Welding and Joining Technology. In addition to these programs, CPTC will still offer Cosmetology at the College of Coastal Georgia (CCGA) where Coastal Pines opened up a brand new Cosmetology Suite in April of 2017. CPTC also offers Dual Enrollment courses on-site at Camden County High School. CCHS is currently named the number one high school in the state for its record number of Dual Enrollment students, 914.
Coastal Pines Technical College has a thirteen-county service delivery area (SDA) covering 7,433 square miles, which is the largest SDA in the Technical College System of Georgia. With seven instructional sites, nineteen adult education sites and dual enrollment opportunities with sixteen high schools, CPTC is able to conveniently offer courses to meet the needs of any student. CPTC is widely known for a 99% job placement overall, as well 94% job placement rate in the field of study. With upwards of 130 programs available, students have countless opportunities to complete a degree, diploma or certificate in as little as eight weeks to two years. In turn, these students are able to enter the workforce being highly skilled in their area of study. CPTC offers tuition-free programs through the HOPE Career Grant, as well as access to scholarships and grants through the CPTC Foundation.