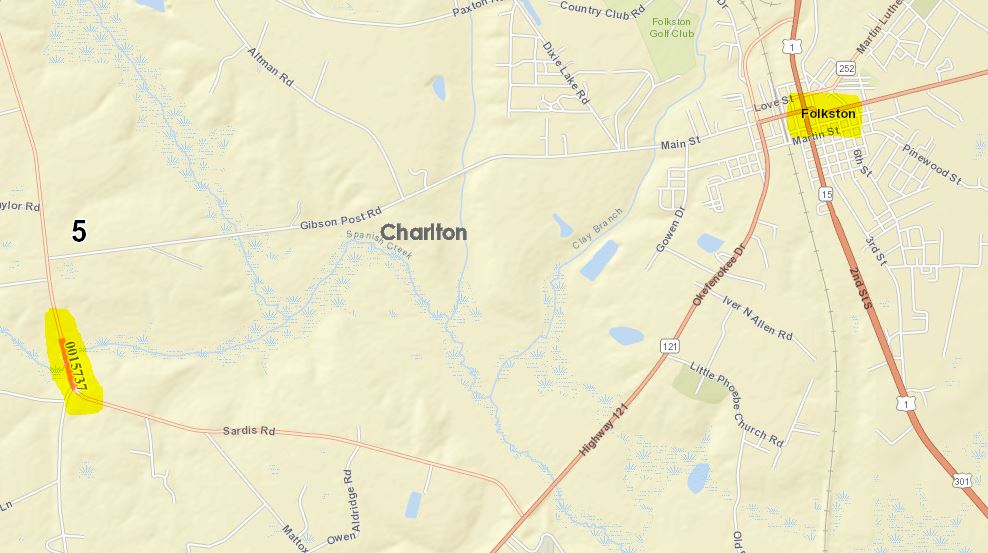 Spanish Creek Road (CR) 137 in Charlton County will close Monday, May 13 and remain closed for 120 days while the bridge over Long Branch is replaced.
This bridge project will replace the current weight restricted bridge with a newly constructed bridge designed to current safety standard. The detour allows the work to be completed twice as fast and saves on construction cost by not changing the alignment of the bridge.
The bridge location is approximately 5 miles west of the City of Folkston. The detour route will be signed as: Gibson Post Road, Main Street, SR 121/Okefenokee Drive, Sardis Road and Spanish Creek Road, but motorists can access residences in the area up to the work zone.
If the weather cooperates, Southern Concrete Construction Company, Inc. is expected to complete the $1 million project this Fall.