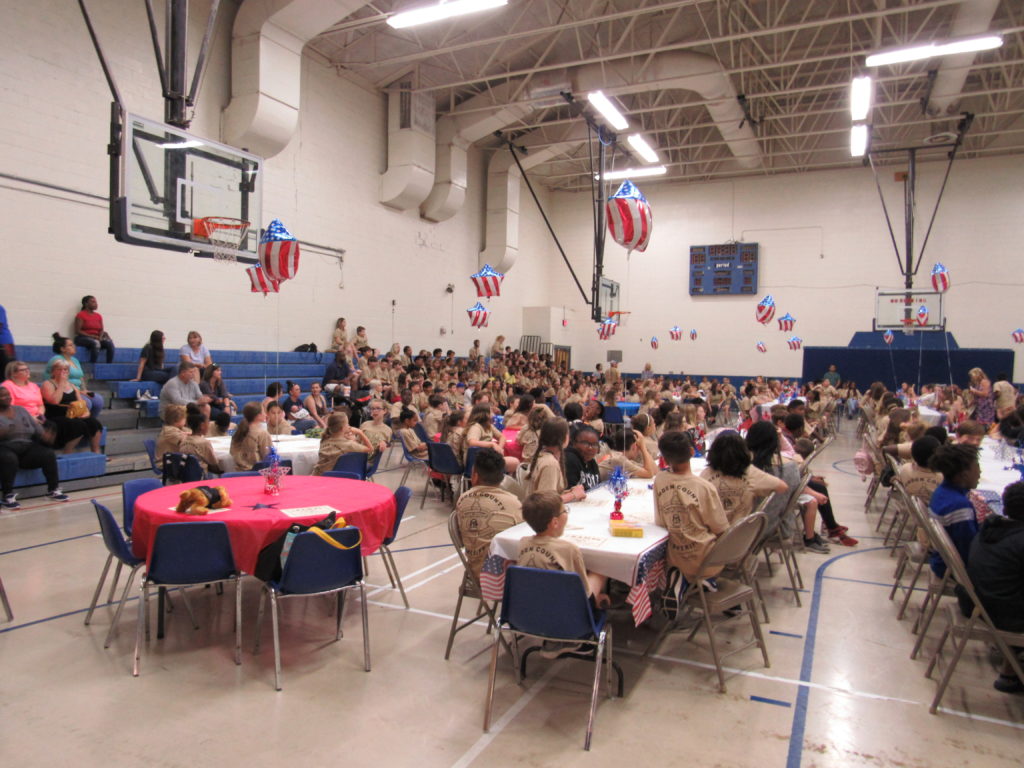 C.H.A.M.P.S. an educational program developed by The Georgia Sheriff's Association for fifth and eighth grade school students is a highly successful program that is taught in the Camden County School System. The CHAMPS acronym is Choosing Healthy Activities and Methods Promoting Safety, which instructs fifth grade students on some twenty topics that young people experience on a daily basis.  Topics that range from bullying, peer pressure, sexting, alcohol/drug usage, and dealing with stressful situations, are just a few of the course curriculum taught to the students.
Ten years ago the CHAMPS Program was introduced into two elementary schools, Woodbine Elementary and Matilda Harris Elementary. Currently the program has expanded into St. Marys Elementary and Sugar Mill Elementary for fifth graders.  The eighth grade CHAMPS Program is now being taught at Camden Middle School and St. Marys Middle School. The eighth grade course offers an eight topic course that features a more mature theme for students. The program is partially funded by a grant from Camden Family Connection for the t-shirts, mascot costume, and materials used to teach the program.
Friday, May 10th, 2019 was graduation day for some 450 students that have completed the CHAMPS program. The graduation ceremony was held at the Camden County Public Service Authority Recreation Center Gymnasium in Kingsland. This is the third year the graduation program has been combined to include all the elementary school classes at one ceremony.
Lt. Kizziler Knight supervises the CHAMPS Instructors who have plans to expand the CHAMPS program to five other schools.  Three School Resource Deputies will attend the two week instructor certification course that will allow them to begin teaching the CHAMPS program to those schools that presently do not have the course of instruction. Lt. Knight said "Hopefully, before 2021 all Camden County Schools will have the program as part of the health class curriculum. Today's youth are confronted with bullying and cyber bullying which is a main concern. The CHAMPS Instructors are aware of these problems faced by students and are addressing the issue not only with the students, but the parents as well."
Lt. Knight and Deputy Brittany Barnes offer a Parent Café at the Camden Campus of the College of Coastal Georgia. These meetings offer a proactive approach to the problems youth face on a daily basis. The parents are encouraged to be accountable for their children, and be aware of what activities that youth are involved, especially when it concerns cellphone contents.
The graduation ceremony is an orchestrated event with numerous volunteers, hundreds of hot dogs and hamburgers being grilled, lunch sacks being filled, certificates awarded, K-9 demonstrations, and numerous games and activities for the graduates to participate during the day long ceremony.
Sheriff Jim Proctor said "These activities would not be possible if not for the vast assistance and donations provided by the Camden County business community and Winn Dixie, the corporate sponsor. I offer my sincere thanks to those that assist each year."