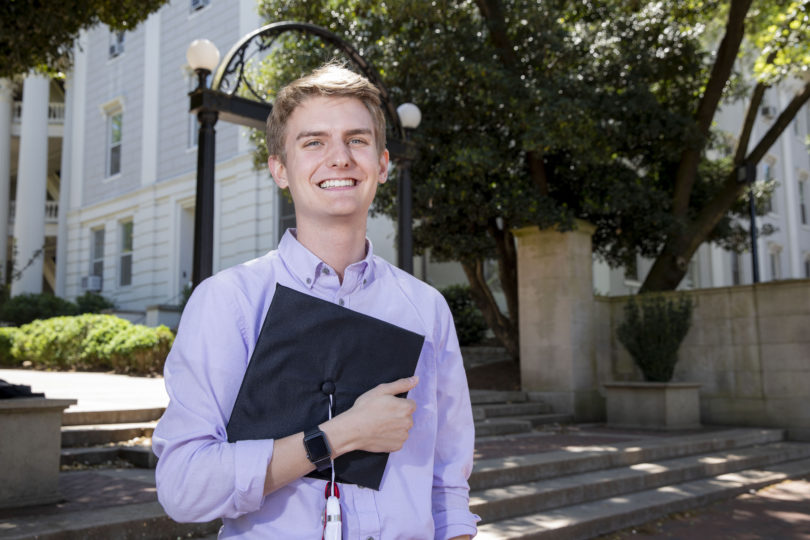 When thousands of University of Georgia graduates and their families and friends flood Sanford Stadium for the UGA Undergraduate Commencement next week, a Wildcat will be there to greet them. Joshua Clifford, CCHS Class of 2015, has been selected as the 2019 UGA Student Commencement Speaker and we could not be prouder of this young man and his accomplishments.
Joshua Clifford traded in his drum major baton for the Marching Wildcats for a baton as the drum major for the UGA Red Coat Band. Joshua has not only shined on the marching field, he has also shined in his roles with the IMPACT public service group and as a tour leader for the UGA Visitor's Center.
While Joshua is graduating from UGA this spring, we know we will hear more amazing things from this Wildcat as he makes his mark in the world!
To read more about Joshua and his accomplishments, check out this "Amazing Student" profile in UGA Today