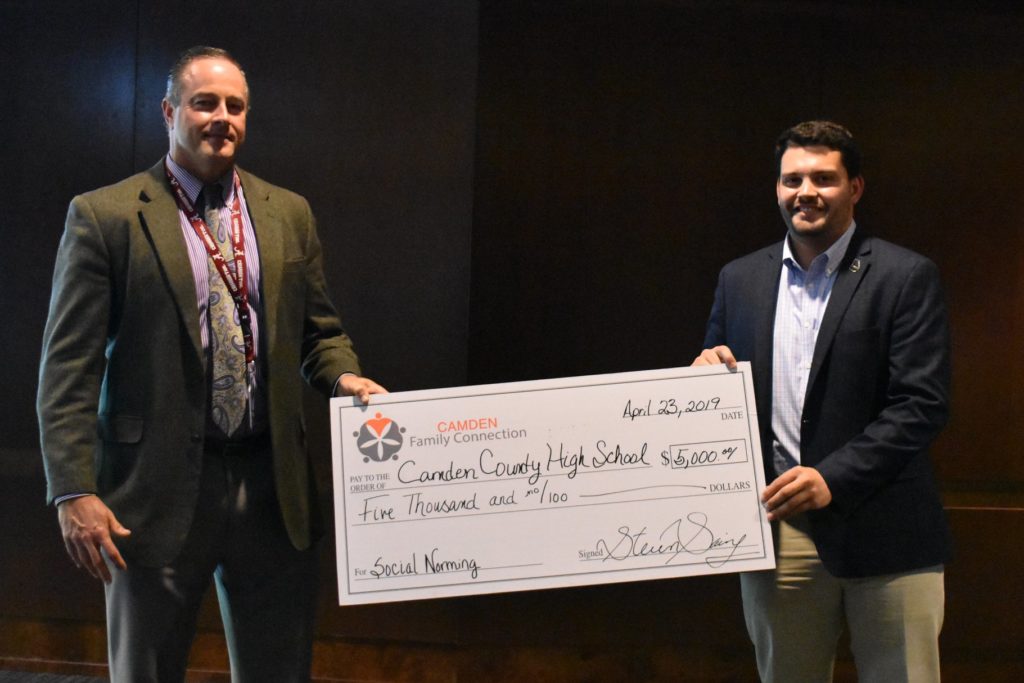 From the Camden County School System:
We are grateful for our partnership with Camden Family Connection which encourages our students to make positive and healthy life choices. Recently, Camden County High School was presented with a check to further this goal.
The recent Student Health Survey revealed a large gap in perception between the number of students who believed their peers are engaged in underage drinking and how many students are really engaging in this dangerous practice.The concern is that students may pick up this habit because they incorrectly believe that underage drinking is common among their peers and therefore popular and acceptable.
To combat this problem, Camden Family Connection has partnered with Camden County School Systems on an Alcohol and Substance Abuse Prevention Project partnership to implement a Positive Social Norm Campaign (PSN) to students in 9-12th grades. The funding provided, $5,000, enables CCHS staff to lead a Positive Social Norm campaign developed by Montana University and proven to have a successful record of reducing peer underage drinking news.