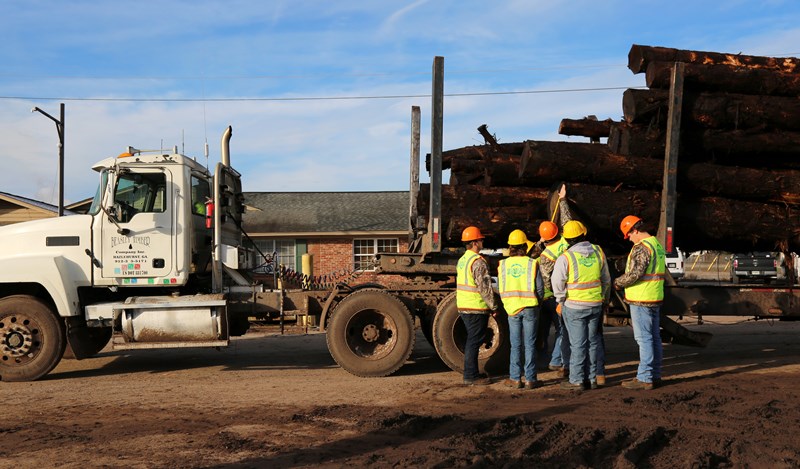 On New Year's Day, Coastal Pines Technical College (CPTC) was given the opportunity to shine a light on its unique and highly popular Timber Harvesting Operations Program (THOP). WTOC-TV of Savannah and Reporter Harley Strickland came to the Hazlehurst instructional site on Thursday, December 6, 2018, to spend some time with Instructor Ashley Tyree, Procurement Manager/Chaplain of Beasley Group, and his class of future Timber Harvesters.
The Timber Harvesting Operations Certificate program provides students safety and procedure and operations training using industry standard harvesting equipment. Through this program, Coastal Pines is able to churn out highly qualified students to enter the workforce in the Southeast Georgia region. This program allows students the opportunity to be exposed to the industry, as well as gaining hands on experience in the field.
The operations portion of the program exposes students to safety training, procedure training, hands-on equipment operations and harvesting practice. By the end of the operations class, students will have obtained 50 hours of practical experience.
To watch the video and read the full story from WTOC Channel 11, follow the link. http://www.wtoc.com/2019/01/01/hazlehurst-technical-college-begins-new-program-dual-enrolled-students/