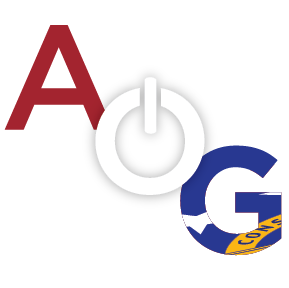 On December 7th, 2017 Georgia Governor Nathan Deal presented the Governor's Public Safety Awards at the Georgia Public Safety Training Center in Forsyth, Georgia.  Camden County Sheriff's Office, Sergeant Russell Prescott, received a Lifesaving Award from Governor Deal as a result of Sgt. Prescott saving the life of a motorist during a car crash on Interstate 95 in Camden County on November 8th, 2016.
On that day in November, the driver lost control of the vehicle and it overturned several times containing seven occupants with numerous injuries including head trauma. The driver of the vehicle was entrapped and smoke was rising from the engine compartment when Sgt. Prescott arrived on the scene. When Sgt. Prescott approached, the vehicle burst into flames.
The driver's lower body was pinned due to the wreckage. Sgt. Prescott called dispatch and directed fire/rescue to the scene to extinguish the flames. As the fire grew larger and toward the passengers, Prescott was able to safely rescue the driver through the passenger window. The crash was recorded on video patrol system showing Prescott's professional training and experience.
The award ceremony recognized the lifesaving efforts of 11 Public Safety employees, during six life-threatening events in 2016.  The eleven people who received the lifesaving awards were from all areas of the State of Georgia.  Additionally, two other people received awards for their contribution to the law enforcement profession.
Sgt. Russell Prescott was one of the eleven people chosen to receive the award from Governor Deal because of his act of heroism.
Sheriff Jim Proctor said "I am overjoyed that Sgt. Prescott received the Lifesaving Award Medal from Governor Deal.  The act of courage he demonstrated on November 8th, 2016 saved the life of a motorist traveling on Interstate 95 in Camden County.  Sgt. Prescott's leadership and professionalism is exemplary of all the employees of The Camden County Sheriff's Office.  Sgt. Prescott's dedication to the law enforcement profession is greatly appreciated."