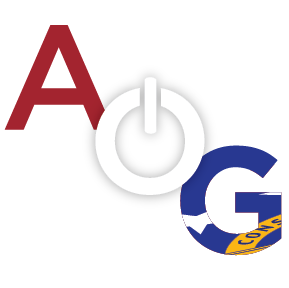 AllOnGeorgia-Camden has sponsored Dirt Road Organics as our featured business of the month. Each month, we will sponsor a business and highlight the good work they are doing for consumers and the local community.
What is Dirt Road Organics?
Dirt Road Organics is a local buying club for members wanting locally and regionally grown organic food. The membership is free, and consumers can buy groceries completely online. Dirt Road Organics delivers the produce to a local pick up station boxed and ready for healthy eating. The ordering is done completely via their website, and you pick it up at their business location, or have it delivered for free to your home or business in Camden or Glynn Counties. Their website advocates that much of their food is grown locally, though getting more local farmers and backyard gardeners on board is the goal. More local farmers and gardeners helps reduce the need for a regional distributor almost entirely for their members. From their site:
Why local?
Local food travels fewer miles to the plate. Local food means there's greater transparency between the farmer and the customer. Local food creates local opportunities for families and businesses, alike.
How did Dirt Road Organics start?
Andrew and Cory Danner started Dirt Road Organics over a year ago. Both Andrew and Cory consider themselves "foodies" and always had a passion for healthy eating. The idea started when Cory became pregnant and wanted to eat healthy as much as possible during this time. The option of eating organic were limited, and they found there was a lot to learn about what eating healthy really meant. Their journey began with a garden in their backyard and continued by replacing food in their house with organically grown food – this includes vegetables, raw milk, and grass-fed beef. The couple also discovered that shopping for organic foods in grocery stores did not provide enough selection or enough confidence in the product. So, they created their own business.
The business started with a simple Facebook group, and Cory said the member requests "grew crazy fast." Cory contacted local organic growers throughout Southeast Georgia and created a distribution business to fill orders of customers wanting locally grown organic food. The demand for locally grown organic food became larger, and now Dirt Road Organics has over 1000 members. Originally, Andrew and Cory created spreadsheets to keep up with the uniqueness of all the orders. After the first couple of weeks, and a huge increase in membership requests, Andrew contacted a college friend, who is a software engineer and involved in a local co-op in Nashville, TN.  This friend designed proprietary software that now is the backbone of their operation, and allows them to move their focus from countless hours of administrative tasks, and instead focus on the many other needs of a growing food club, namely farmer and member relations.
Operations
Dirt Road Organics offers foods from several organic farms in Southeast Georgia in towns such as Alma, White Oak, Darien, Townsend, Waycross, Valdosta, Hahira, and places near Tifton.
Cory stated that many grocery stores have 50% markup on their foods and Dirt Road Organics, having much less overhead costs, can compete effectively with those stores. Dirt Road Organics markup (from wholesale) is 30%, according to Cory, which makes eating healthier and buying organic a reality for the area. Mondays are pick-up days from all farms and bring back to the distribution location off the Harriett's Bluff exit. On Tuesday, they fill orders and deliver to customers while Wednesday is another pick-up day. Thursdays are typical administrative days to catch up on ordering and other operational concerns. On Friday, the club places their weekly member orders with vendors. The food is collected and delivered via two 7X14 insulated and refrigerated trailers, where food is kept at 36 degrees while traveling.
The organic and heirloom food from all of the local farms is grown sustainably, using no chemicals, synthetic fertilizers, pesticides, or commercial herbicides. Some farms have even taken their practices further by obtaining a Certified Naturally Grown certification, an alternative to the pricey and cumbersome USDA certification, that requires peer review from other local farmers. USDA Organic has "let some people down" says Cory. The Certified Naturally Grown certification ensures that the food is locally grown, the growing process is transparent to consumers, and the food is naturally grown without relying on synthetic chemicals and genetic modifications (GMOs).
Dirt Road Organics is located on 1979 Harriett's Bluff Rd. Woodbine, GA 31569 and their website for learning more and shopping for organic foods is www.dirtroadorganics.com