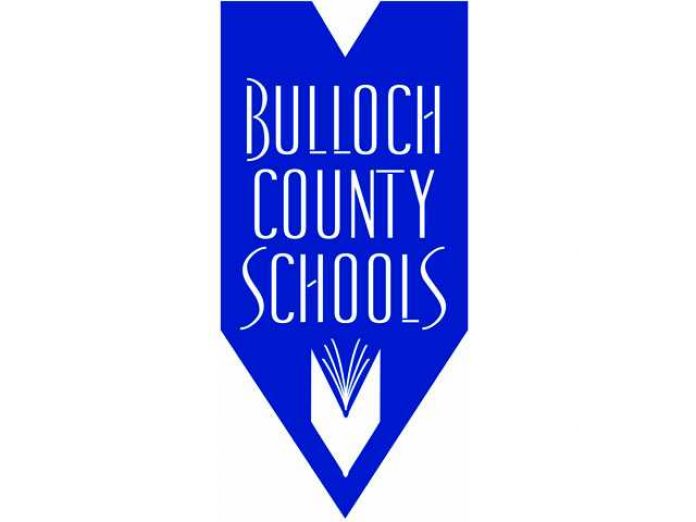 Press Release – 07/13/2015
State Identifies Local Schools In Need of Support
JPBES exits Focus list; Three schools added to list; No Priority Schools
The Georgia Department of Education (GaDOE) released its lists of Priority and Focus Schools Wednesday as part of its Elementary and Secondary Education Act (ESEA) accountability waiver. One of the district's schools was removed from the Focus list, three schools were placed on the list and no schools are on the Priority list.
Both originally designated as Focus Schools in 2012, Julia P. Bryant Elementary met the criteria to exit the Focus list this year, but William James Middle School will remain on the list for a second term. Mattie Lively Elementary and Langston Chapel Elementary were added to the Focus list for the first time.
Focus Schools are the lowest performing 10 percent of Title I schools in the state, and Priority Schools are the lowest five percent. The GaDOE reviews the annual College and Career Ready Performance Index (CCRPI) data for Title I schools and calculates a three-year average of each school's Achievement Gap score to determine these designations. Using the CCRPI the GaDOE and school systems are able to more accurately review schools' performance data and identify those whose teachers and students have the greatest need for additional resources and support.
This is the second release of the lists since the CCRPI replaced Adequate Yearly Progress (AYP) as an accountability tool in 2012. Of Georgia's 2,467 public schools, 60 percent are Title I schools. Title I is a federal program that provides funding to school systems to help improve the academic achievement of disadvantaged students. All of Bulloch County Schools' 15 campuses qualify as Title I schools, except Southeast Bulloch High School and Statesboro High School.
Each of Bulloch's three Focus schools will now begin a process of communicating with their parents and guardians to allow them an opportunity for feedback. These discussions will lead to a required Flexible Learning Program (FLP) to improve student achievement at the schools.
How Focus Schools are Identified
• A three-year average of the CCRPI Achievement Gap score is calculated for all schools.
The achievement gap component represents 15 points of the 100-point CCRPI scale.
• Schools are ranked based on three-year average of the CCRPI Achievement Gap scores.
• From the ranking, the GaDOE identifies the lowest 10 percent of Title I schools in state.
• Schools identified as Focus Schools in 2012, which do not meet the exit criteria are reidentified
as Focus Schools.
How Priority Schools are Identified
• A three-year average of performance on the Content Mastery category of the CCRPI is
calculated for all schools. This is based on performance on statewide assessments.
• Schools are ranked based on their average.
• Form the ranking, the GaDOE identifies lowest five percent of Title I schools in the state.
• High schools with a four-year cohort graduation rate less than 60 percent in 2013 and
2014, which are not already captured in the lowest five percent, are identified.
• Schools identified as Priority Schools in 2012, which do not meet the criteria for
exiting that list, are re-identified as Priority Schools.
Feedback from Schools
"I am very proud of our faculty, staff and students," said Julie Blackmar, principal of JPBES.
"It has been through their perseverance and hard work that we were able to be removed from the
list." JPBES is now the second-highest performing elementary school in the district based on
CCRPI results.
In 2012, JPBES had a significant achievement gap between its highest achieving students and its special education subgroup based on 2009-2011 Criterion-Referenced Competentcy Test results. Over the past three years they have put new interventions and remediation practices in place that helped narrow that gap and increase their average Achievement Gap scores by more than 2.5 points, the main criteria for exiting the list. The school's overall CCRPI score (100 point scale) has risen from a low of 65.9 in 2012, which was well below the state's, to 78.4 and 75.7 in 2013 and 2014, matching and then exceeding the state CCRPI score for these years.
Though William James Middle School had an overall 2012 CCRPI score of 84.1, when it was first named a Focus School, closing the achievement gap with its student subgroups remains an issue. "We will continue to work diligently to address the academic gaps that exist between our subgroup," said WJMS Principal Mike Yawn.
WJMS's overall CCRPI score dropped to 77.8 in 2013. In 2014, it dropped again to 71.3, the lowest among the school system's four middle schools and lower than the district's and state's scores. "We are thankful for the additional resources that are being provided locally as well as from the federal and state level to address our needs," Yawn added. "Moving forward we will have the human capital to operate a more thorough intervention plan."
Mattie Lively Elementary achieved only two of 15 possible Achievement Gap points on its 2014 CCRPI and had a three-year average of only 3.7 points. Their overall CCRPI scores ranged from 57.8 out of 100 points in 2012 to 63.2 in 2013, and 56 in 2014. The interim principal, Dr. Carolyn Vasilatos, sees the designation as an "opportunity for the advancement of all students." "We will develop the best plan possible to utilize the additional resources that will be provided to our school to improve student achievement," Vasilatos added.
Langston Chapel Elementary had the district's lowest Achievement Gap score (1 of 15 points) and the second lowest overall CCRPI score of 57.1 out of a possible 100 points. Ahead of being placed on the Focus list, LCES Principal Shawn Haralson and his faculty recognized areas of concern and began putting interventions in place before the previous school term ended. "Last year we began using small group instruction, remediation, and acceleration for all students to help them better retain information," Haralson said.
His leadership team changed the class schedules in all grade levels to better accommodate small group instruction, and they checked the students' progress every two weeks. To help lead the small groups, Haralson contracted with 13 instructional specialists for five months (January – May). He also reached out to Georgia Southern University, who provided reading specialists, and First District RESA and the Georgia Learning Resources System to assist with further reading and writing interventions.
"For the upcoming year, we have a full remediation plan for in place for kindergarten through
fifth grade." The plan includes hiring three instructional specialists to specifically work with
students in all grades who need early intervention. It also continues use of 13 contracted
instructional specialists, who will be assigned to teachers in each grade level.
See below for Bulloch County Schools CCRPI Scores (2012-2014).
[pdf]http://bulloch.allongeorgia.com/wp-content/uploads/sites/4/2015/07/1393556316849608594.pdf[/pdf]