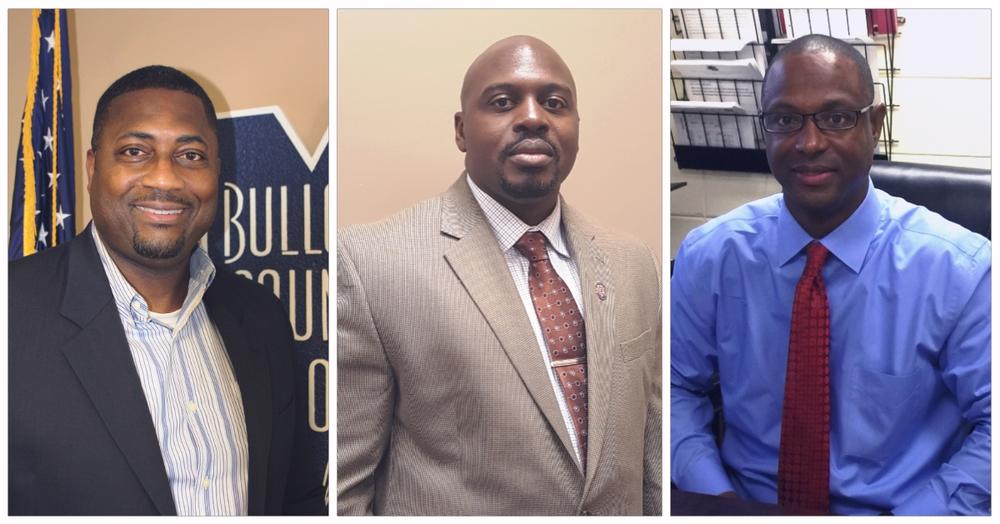 PTO sponsors event to welcome new principal and assistant principals
Langston Chapel Middle School's Parent Teacher Organization (PTO) invites parents and the community to attend a meet and greet event to welcome the school's new administrative team on Tuesday, July 24, from 4:30 to 6 p.m., at the school.  It's an opportunity to hear remarks from the new principal and get to know LCMS's new leaders before school begins on Aug. 1.  Light refreshments will be served.
Dr. Eric Carlyle began his role as LCMS's new principal on July 1. Joining him are two new assistant principals, Dr. Kareem Epps and Keith Wright. The new team is working this month to finalize faculty needs and ensure a smooth start to the school year.
"I look forward to the opportunity to meet with Langston Chapel staff, parents and community stakeholders to learn more about what they desire and expect from me and better understand what they want to present in their school," Dr. Carlyle said.
Dr. Eric Carlyle
An educator for more than 24 years, he has more than 18 years of experience in various district and school-level administrator roles in Fulton, Gwinnett, Spalding, Clayton, Bibb, and Emanuel counties.  He has eight years of experience as a middle school principal.
A graduate of Emanuel County Institute, Carlyle attended Georgia Southern University, where he played football and obtained a bachelor's degree in Communication Arts and a master's degree in middle grades education.  He received his specialist's degree in Educational Leadership from Columbus State University, and his doctorate in Public Policy from Walden University.
Dr. Kareem Epps
Dr. Kareem Epps is an educator with 14 years of experience, three of those as an administrator. He has served in Dekalb and Chatham counties, and he previously served as an assistant principal at Statesboro High School for two years before briefly serving as an administrator overseas.
Dr. Epps received a bachelor's degree in Computer Science Technology from Savannah State University.  He went on to obtain a master's degree in Middle Grades Math and Science from Armstrong Atlantic State University, which is now the Savannah campus of Georgia Southern University.  His specialist and doctorate degrees in Educational Leadership are from Argosy University in Atlanta.
Keith Wright
Keith Wright has more than 20 years of experience working with children in both the private and public sector.  After 18 years with the AMIkids organizations, he made the decision to apply his skills in the field of public education. He served as a counselor with Bryan County Schools at both the middle and high school levels, and later became an assistant principal and athletic director for both Bryan County Middle School and Bryan County High School.  He has also served as the vice president for the Region 2-AA Athletic Directors for the past two years.
Wright holds a specialist's degree from Georgia Southern University in Educational Leadership and two master's degrees in Counselor Education and Education Leadership.  He also holds professional educator certifications in Educational Leadership (All Levels) and School Counseling (K-12).
Information from Bulloch County Schools