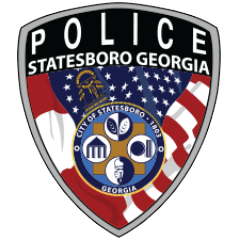 The Statesboro Police Department has completed its Uniform Crime Reporting(UCR) for 2015.
While compiling the data for the 2015 UCR Report, SPD discovered a discrepancy in the Part 1 Crime Statistics that had been released to the public in prior years. The statistics for Simple Assault, a Part 2 Crime, had been included in the overall Part 1 Crime Statistics. This resulted in an inaccurate reflection of the Part 1 Crime Statistics.
After correcting the method, Part 1 Crimes had actually decreased by 19.53% in 2014 when compared to 2013. In 2015, UCR Part 1 Crimes are down an additional 4.46% when compared 2014.
This discrepancy only affects the UCR information that was released to the public, not what was reported to the Federal Bureau of Investigation Uniform Crime Reporting Program.
The 2015 UCR Part 1 Crime Report, along with the corrected UCR Part 1 Crime Reports from 2013 and 2014, are shown below.