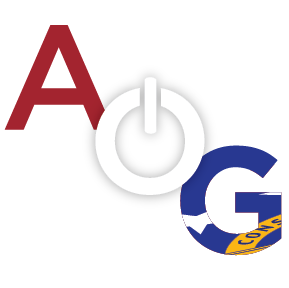 via: Bulloch County Sheriff's Office
On 4/18/15 Georgia Southern University held its annual Spring concert at Hanner Field House on Fair Rd, Statesboro. The featured act, Migos, contracted with Georgia Southern to perform at the venue. Security at the event was provided by officers of the Georgia Southern University Police Department, officers of the Statesboro Police Department, and deputies with the Bulloch County Sheriff's Office. The joint Statesboro-Bulloch Crime Suppression Team was also present. Prior to the arrival of the group only two arrests had been made for minor misdemeanors.
Upon the arrival of the group and its associates in two vans, members of the Crime Suppression Team detected a very potent smell of marijuana coming from those vehicles. As the Migos went inside Hanner to perform, CST investigators contacted the drivers of both vehicles. Subsequent investigation led to the discovery of marijuana, a separate Schedule II drug, and multiple firearms in the vehicles. These discoveries were intensely concerning as the drugs and firearms had been brought to a university sponsored event where over a thousand students were congregated. All occupants of the two vans were arrested after leaving the stage following the Migos performance, a total of 15 in all. They were transported to the Bulloch County Jail where they await bond review by the District Attorney's Office.
The three members of the Migos were charged as follows:

• Quavious Marshall (24 yoa, Lawrenceville Ga): Possession of a Schedule II Controlled Substance, Possession of Marijuana (misd), Possession of a Firearm in a School Safety Zone, and Possession of a Firearm during the Commission of a Crime

• Kirschnick Ball (20 yoa, Lawrenceville Ga): Possession of a Schedule II Controlled Substance, Possession of Marijuana (misd), Possession of a Firearm in a School Safety Zone, and Possession of a Firearm during the Commission of a Crime

• Kiari Cephus (23 yoa, Lawrenceville Ga): Possession of a Schedule II Controlled Substance, Possession of Marijuana (misd), Possession of a Firearm in a School Safety Zone, and Possession of a Firearm during the Commission of a Crime