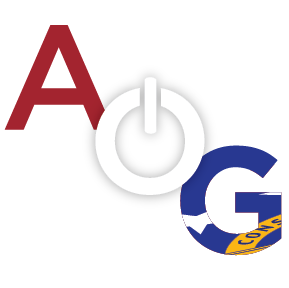 Monday afternoon, Bulloch County Sheriff's Office Cpl Bob Dinello and Deputy Clint Campbell were patrolling Highway 67 when they received a reckless driving call for a Nissan Morano. The vehicle had been involved in a traffic accident on Hwy 67 and then fled the scene.
Cpl Dinello and Deputy Campbell stopped the vehicle in a convenience store parking lot near Hwy 46 on Hwy 67. The driver, 21 year-old Jean Zagre of Statesboro, quickly exited the vehicle and became aggressive. Cpl Dinello and Deputy Campbell gave Zagre verbal commands at gunpoint, but he was non-compliant. Zagre yelled strange comments to the deputies and told them to shoot him. As they attempted to take Zagre into custody, he physically attacked the two deputies, injuring Deputy Campbell's elbow.
Zagre was transported to the Bulloch County Jail where he physically assaulted a Jail Deputy, Cpl Andy Nay, before being subdued. Zagre remains in jail without bond. He is charged with 3 cts of Felony Obstruction, 1 ct of Reckless Driving, and other traffic charges resulting from the accident that he fled.
From BCSO: Cpl Dinello and Deputy Campbell have been commended for their actions. This was Deputy Cambell's first day of field training after graduating the Police Academy last Friday.
Civilian witnesses indicated that the deputies acted with professionalism and restraint when confronted with a belligerent and non-compliant suspect. The stop also illustrates the dangers faced by officers and deputies working in this community, even on their first day of duty.