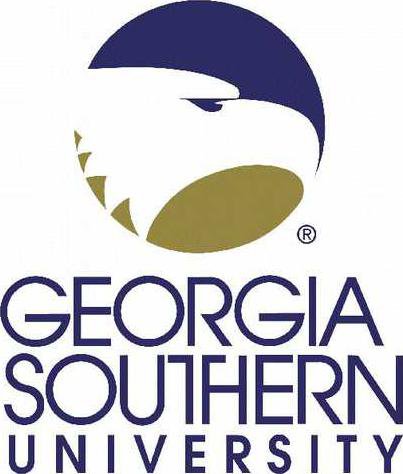 A new K-9 officer was recently joined by two humans for a swearing in ceremony on the Georgia Southern Campus.
K-9 Officer Deimos, Officer Chad Murray and Officer Chris Doyle were all sworn in by Chief Laura McCullough earlier this week. Deimos is a Dutch Shepherd and is the first K-9 to join the university. He is trained in explosive detection and he's the only such type of search dog in Bulloch County.
The university reports that Deimos will work alongside Patrol Officer Erk McCurdy to assist with explosives sweeps and the needs of other agencies.
The new additions bring the total for Georgia Southern's Office of Public Safety to 39 officers, each of whom serve the Georgia Southern campus and assist local agencies, such as the Statesboro Police Department and the Bulloch County Sheriff's Office.
"The University's police department continues to grow to meet the demands of a growing University," said Chief Laura McCullough in a press release. "We were the first public safety force in Bulloch County to incorporate body cameras and in-car recording systems into our daily work and we are excited to have our first explosives detection K-9."
Photo Credit: Georgia Southern University