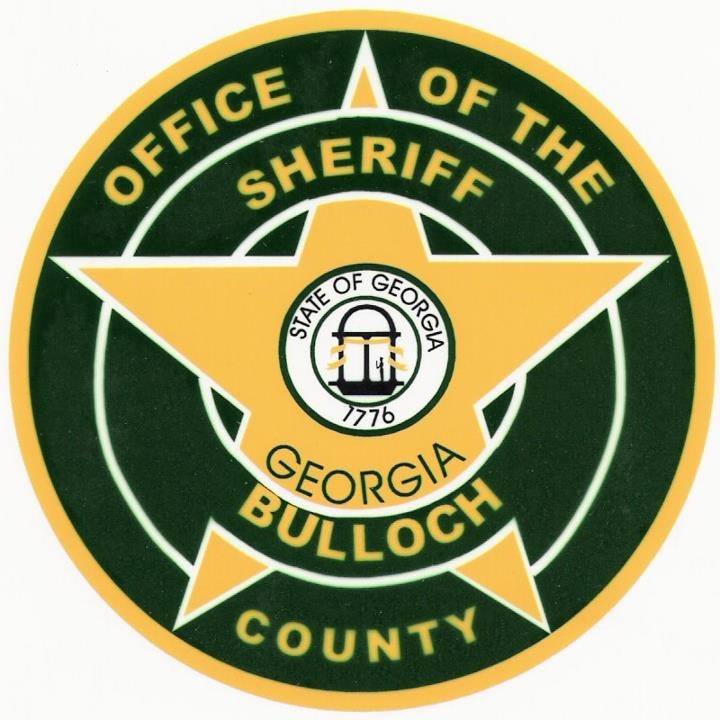 The Bulloch County Sheriff's Office has added a second K9 officer to the ranks.
8 year-old K9 Officer Max has been a part of the BCSO family since 2013. He and his handler, Corporal Kirk McGlamery, have been working together as a team, detecting illegal drugs since 2013. Max has proven to be a great asset to the department and the community.
BCSO recognized a need for a second K9 officer, a dual purpose canine. They needed one that can not only detect illegal drugs, but also track individuals who have fled or who are missing. Recently, through private donations, 18 month-old K9 Officer Gismo was added to the family. He and his handler, Senior Deputy Randall Norman, have already begun working.
_________________
See Press Release below:
In 2013 the Bulloch County Sheriff's Office revived its canine program, which had been dormant for several years. In that year, the Sheriff's Office partnered with the Statesboro Police Department and Georgia Southern University Police to form the Statesboro-Bulloch Crime Suppression Team.  Statesboro P.D. donated one of its existing canines, Max, to the Sheriff's Office where Max was assigned to Corporal Kirk McGlamery.  Now, through private donations, a second canine, Gismo, has been added to the ranks.  
Max began service with the Sheriff's Office in September 2013 and is an 8 year old German Shepherd.  His handler, Corporal Kirk McGlamery, served for decades with the Georgia State Patrol and after his retirement came to work for the Sheriff's Office.  Together, Max and Corporal McGlamery work as a team to detect illegal drugs.  Max is trained to recognize the odor of marijuana, cocaine, crack cocaine, heroin, black tar heroin, and methamphetamine.  Since 2013 Max and Corporal McGlamery have conducted nearly 800 searches and assisted local, state, and Federal law enforcement agencies.  They have also conducted numerous school searches and searches of the Bulloch County Jail for contraband.  Max and Corporal McGlamery are also frequent visitors to our schools where they interact with children on a positive level.  
Gismo, our newest canine, is an 18 month old Belgian Malinois.  His handler, Senior Deputy Randall Norman, is a graduate of Georgia Southern University and worked with the Columbia County Sheriff's Office before joining the Bulloch County Sheriff's Office.  Gismo was paid for entirely by private donations from business owners and concerned citizens throughout Bulloch County, saving the taxpayers $11,500.  
Gismo and Senior Deputy Norman fill a need which has existed in Bulloch County for several years.  Gismo is a dual purpose canine, meaning that he can detect illegal drugs but also track individuals who have fled or who are missing.  Deputies respond to many missing persons each year, many times elderly individuals with dementia or children, and in the past it took hours sometimes to find a tracking canine from another agency.  Time is critical in missing persons cases, and Gismo will enable the Sheriff's Office to respond in minutes rather than hours. Also, Gismo can track suspects who flee from law enforcement who might have otherwise escaped on foot.  Gismo has trained for several month with one of Savannah-Chatham Metro's canine specialists, Advanced Patrol Officer Will Fernandez, who also owns UPC Canine.  Gismo is state certified through the State of Georgia's Regional K-9 Team.  
On 2/1/16 Senior Deputy Norman and Gismo responded to Highway 24 near Statesboro for a suspicious person who had fled of foot from Sgt Kenny Thompson.  Gismo, aided by Senior Deputy William Sims and Sgt Thompson, was able to track the suspect, Joseph Standridge (27 yoa, Appling Ga), to where he was hiding in a wooded area. Standridge was taken into custody without further incident and charged with obstruction.  It was later determined that Standridge was wanted for fleeing from police in Ware County Ga and was connected to other incidents in Bulloch County.  This is the first of many examples of the partnership between BCSO's newest canine and his handler with other deputies and agencies.