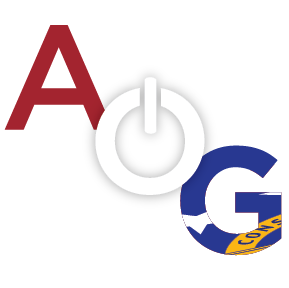 Statesboro has been steady climbing the ladder in the America's Best Communities competition. The city was one of 8 communities across the country announced yesterday as finalists in the competition and will continue to compete for the top prize of $3 million.

In 2014, more than 350 communities nationwide entered the competition. In April of 2015, fifty of these communities were selected as quarter-finalists. Each quarter-finalist was awarded $50,000 to develop a Community Revitalization Plan and paired with a major Corporation as a strategic advisor as part of the competition's Adopt-a-Community Program. The fifteen communities that had the best plans with the most innovative ideas being effectively executed were chosen as semi-finalists in January of 2016.
The semi-finalists attended the America's Best Communities Summit April 26-27 in Durham, North Carolina. There they presented their proposals to a panel of expert judges and executives from the sponsoring companies. The eight chosen finalists were each awarded $100,000 to bring their proposed plans to life. The prize grant was from competition sponsors Frontier Communications, DISH Network, CoBank and The Weather Channel.
The eight finalists are: Chisago Lakes Area, Minnesota; Darrington/Arlington, Washington; Huntington, West Virginia; Lake Havasu City, Arizona; Madison, Indiana; Statesboro, Georgia; Tualatin, Oregon; and Valley County/Meadows Valley, Idaho.
The top three communities making the largest impact and showing the greatest potential for achieving sustainable revitalization will be selected as the grand prize winners in April of 2017. First place will receive $3 million, second place $2 million, and third place $1 million.
According to the press release, Frontier Communications Executive Chairman Maggie Wilderotter said "America's Best Communities prize campaign challenged small towns and cities across the country to dream big and pave their own way to a brighter future. More than 350 communities answered the call, and now eight remain in the running. In these determined, hardworking communities, people from all walks of life came together to successfully reimagine their future and reinvigorate their community. And in the end, we all win, because the wealth of creative ideas coming from this contest will be implemented and shared with communities across the country."