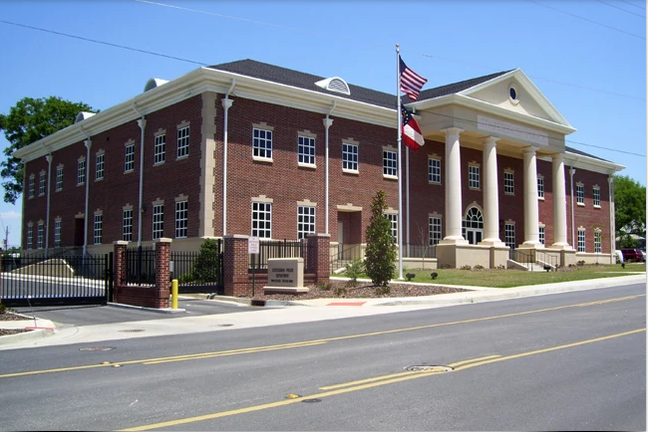 Press Release – 07/17/2015
The Statesboro Police Department would like to congratulate the graduates of the first Youth Citizens Police Academy (YCPA) held at the agency. The YCPA consisted of six different sessions focusing on various areas of law enforcement held once a week at the police department. The students learned about patrol, use of force, traffic stops, fingerprinting, K-9, and SWAT. During several of the sessions, the students were able to get hands on experience and participate in scenarios placing them in the role of law enforcement officer.
The birth of the program was a combination of two ideas. came after a meeting with Mike Jones, Executive Director of the Bulloch Boys and Girls Club. Mr. Jones was interested in increasing positive interaction with the students and law enforcement, and the Statesboro Police Department was sought to host a program similar to their Citizens Police Academy but develop it towards youth. As a result, the first YCPA was held in cooperation with, and exclusive to, the Bulloch County Boys and Girls Club. The Statesboro Police Department plans to hold more YCPA programs with the Boys and Girls Club, as well as additional classes opening the enrollment to include other groups.
The main objective of the Citizens Police Academy (and Youth Citizens Police Academy) is to produce informed citizens. The Statesboro Police Department believes an informed community is a safe community. Part of the mission of the agency is to partner with the citizens of Statesboro to create a better quality of life. Without the support of the community, the department would not be able to fulfill that mission. The citizens and police officers meet each other face to face in a neutral, friendly, and educational setting. Instead of simply seeing a uniform, they have an opportunity to see the people behind the badge. By allowing citizens a firsthand look at what officers do on a day-to-day basis, and what rules, regulations and policies the police must follow, some of the common misunderstandings may be alleviated.
The program concluded on July 15, 2015 with a demonstration by the Statesboro Police Department Emergency Response Team and the presentation of graduation certificates. Three students received Statesboro Police Department patches as an award for perfect attendance.
___________
Director of Public Safety Wendell Turner
Statesboro Police Department
25 West Grady Street
Statesboro, GA 30458
___________
photo: Detective Keith Holloway helps a student find patterns in fingerprints during the Investigations portion of the YCPA.