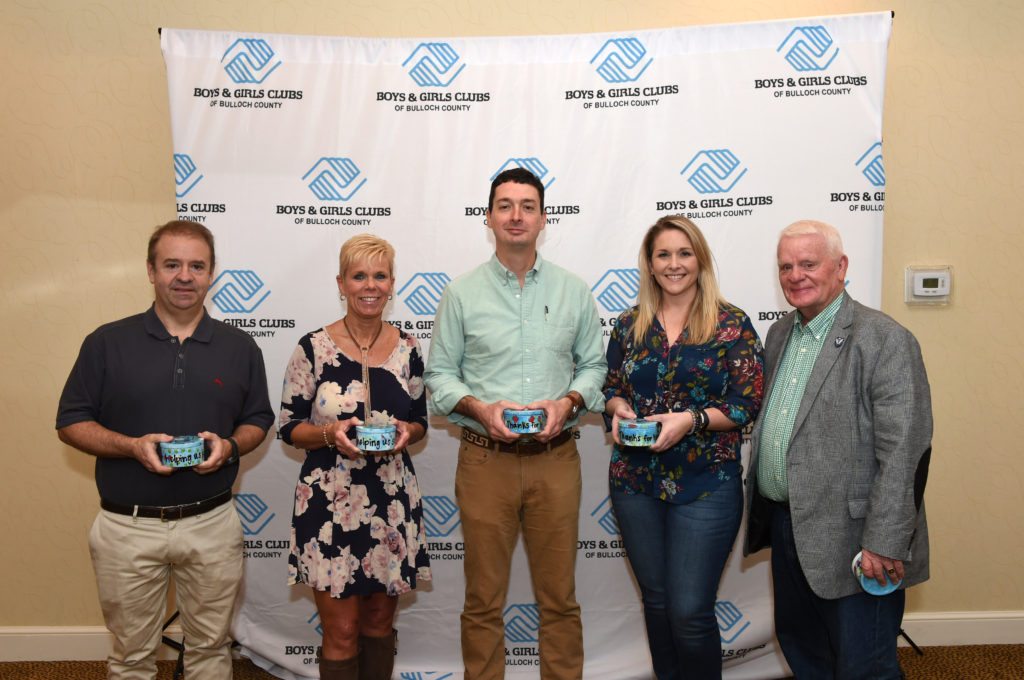 Information from Boys & Girls Club of Bulloch County:
2017 was full of many exciting events and successful new partnerships for the Boys & Girls Club (BGC) of Bulloch County. The BGC of Bulloch County is especially thankful for the generous support of community partnerships, individual donations and volunteers necessary to achieve our mission of enabling our members, Bulloch County youth, to reach their full potential as productive, caring, responsible citizens. Mike Jones, Executive Director, began the meeting by welcoming the Board Members and staff in attendance.
The Board of Directors for the Boys & Girls Club is comprised of local business leaders and community leaders, who volunteer their time for the success of the BGC. The Board meets nine times a year to discuss opportunities and business. The BGC honored Sharon Persinger, Alison Rich, and Dr. Lane VanTassel, for achieving perfect attendance at Board meetings for 2017. Justin Samples was named New Board Member of the Year and, and Sharon Persinger was named Board Member of the Year for their extreme dedication to helping the BGC provide a safe, enriching environment for over 400 Bulloch County Youth.
Alison Rich accepted her appointment as President of the Board of the Directors. Russell Rosengart, past President, was recognized for his outstanding commitment to the BGC, and his leadership and guidance directing the Organization's future goals.
This year, we were able to install five new board members for the BGC. They are Taylor Burke (BBWH Insurors – Account Executive); Dr. Alice Hall (Georgia Southern University – Professor); Brandi Helton (Ogeechee Technical College – Dean of Students); Lynn Ivey (American Roofing – Corporate Manager); and Kate Mincey (Renasant Bank – Branch Manager).