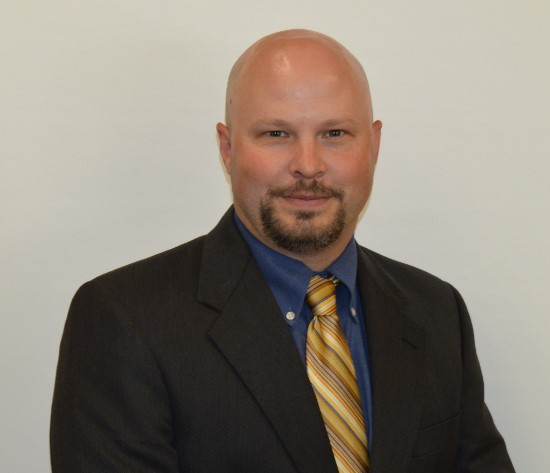 The Georgia Department of Transportation is proud to announce the selection of Grant Waldrop as the new District Six Engineer.  Waldrop who has served as an assistant district engineer takes the place of DeWayne Comer who has just retired.
CountyFIPS_GDOTDistricts_Map

Waldrop will be taking the helm of the 17 county district that occupies the northwest Georgia region stretching from the Alabama state line on the west to the Tennessee State line on the north and the metro Atlanta region on the east and south.  He will be the face of Georgia DOT in Northwest Georgia overseeing all the Department's programs, projects and activities in the area and working with local and state lawmakers, chambers of commerce, business leaders and the public in the 17 county area.  He also will work with GDOT's adjoining state departments of transportation including Tennessee and Alabama.
With Bachelor's and Master's degrees in Civil Engineering from Georgia Tech, Waldrop began his career with the Georgia Department of Transportation in 2004, and was promoted through various transportation and traffic engineering positions. Grant's broad experience of 14 years with GDOT includes traffic design engineer, regional traffic manager, district traffic engineer and assistant district engineer.
"I look forward to supporting this community and working with our dedicated staff. I'm pleased to be a member of the team that continues to move Northwest Georgia forward through construction of new infrastructure," Waldrop said. "Maintaining existing roads and bridges is equally important. I'm proud of the 300+ employees of District Six who push themselves daily, ensuring safe travel in our district."
Grant and his wife Kimberly are the proud parents of two sons and one daughter; Bryce Waldrop age 12, Riley Waldrop age 10, and Jayde Waldrop age 7. The family lives in Temple, Georgia where they raise sheep on their small farm.
GDOT District Six office is located in Cartersville, but the department also maintains area offices in Buchannan, Rome, Dalton as well as Cartersville. There are 2,079 bridges in the district, 1,900 state route centerline miles and 160 interstate centerline miles.